/ How Atlantic Packaging is leveraging data to deliver clarity during crisis
Video
How Atlantic Packaging is leveraging data to deliver clarity during crisis
Hear how Domo helped Atlantic Packaging create powerful Domo cards on the fly and keep tabs on their warehouse's most critical information in real time.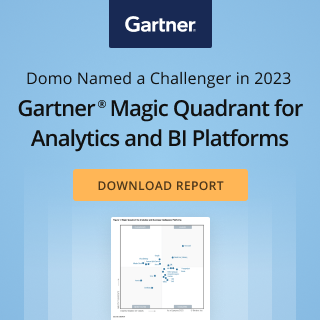 Check out some related resources:
AI-Powered Data Experiences: Product Keynote
Domo and Regional One Health Named 2023 Nucleus ROI Award Winners
The Future of AI-Powered Data Experiences
Try Domo for yourself. Completely free.
Domo transforms the way these companies manage business.