/ AI in Business: The Importance of Responsible Innovation
Webinar
AI in Business: The Importance of Responsible Innovation
Join Domo experts Karl Altern, Principal Program Manager and Brad Kasell, Principal Technology Strategist (APAC) for an engaging webinar on the transformative potential of artificial intelligence (AI) for businesses.
Brad and Karl explore the role of AI in the modern business landscape and how to leverage AI responsibly. Attendees will learn:
What it takes to balance innovation with control and security.
The importance of AI literacy and creating a safe AI-enabled environment.
The significance and transformative power of AI—and how to navigate its inevitable challenges.
FEATURED SPEAKERS
Karl Altern
Principal Program Manager, Data Governance
Domo
As part of Domo's Strategic Architecture Group (SAG) team, Karl provides governance leadership to Domo's largest customers, delivering robust and efficient governance strategies tailored to their specific needs. He has a background in governance consulting across multiple BI platforms and has worked in analytics for more than 10 years.
Brad Kasell
Principal Technology Strategist (APAC)
Domo
Brad Kasell is the Principal Technology Strategist at Domo Asia-Pacific, based in Melbourne, Australia. Brad brings over 27 years of experience in software engineering, management consulting, sales, digital strategy and data protection, and has held previous roles at multinationals including McKinsey, Deloitte Digital, PwC, Oracle, IBM, Microsoft, and Salesforce in Australia and the United States.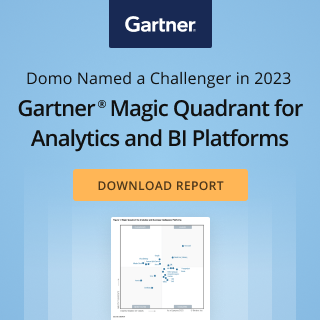 Check out some related resources:
Navigating AI Challenges and Opportunities: Thought Leader Roundtable
The Future of AI-Powered Data Experiences
Domo Named a Leader in Nucleus Research's 2023 Embedded Analytics Technology Value Matrix
Try Domo for yourself. Completely free.
Domo transforms the way these companies manage business.