Connect to your sales data:








Make your funnel more functional.
It doesn't make sense to forecast deals in one place and track rep performance in another. Domo brings all the sales metrics you care about into a single dashboard so you can see everything in context—from the top of the funnel to bottom-line revenue.
Here's how it's done:

Connect to the sales data you need.

Prepare and visualize your data with ease.

Ask questions and take action where your data lives.
---
Always be closing.
Insights drive action, not data. Domo delivers end-to-end visibility—from first touch to closed deal—to help you get more leads across the finish line.
Run a better sales org.
Good hiring isn't all you need to run a killer sales organization. Domo brings all the sales information you care about together in one place, so you can see the big picture view of your sales funnel, rank reps by performance, and make faster, better-informed business decisions.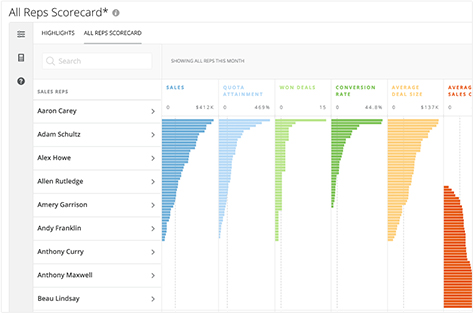 Get your team up to speed.
Empower sales leadership to identify everything from average time to hit quota, to rep specific deal history.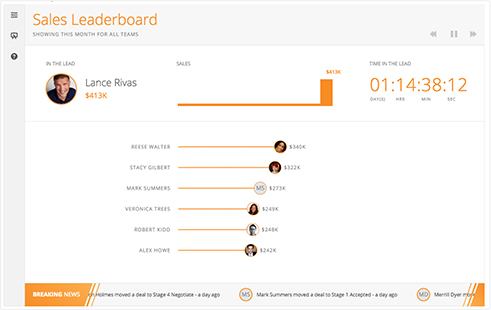 Foster healthy competition.
Give your entire team visibility into who's chasing the big accounts, crushing quotas, and sealing deals.
---
A solution for every role.
See what Domo can do for you.
x
Domo requests your consent to send you email communications. Please customize your Domo experience:
By selecting "YES" and clicking "Submit", you agree that Domo, Inc. and its representatives may contact you at the email address provided. You may
unsubscribe
, or view our
Privacy Policy
, at any time.