/ Next generation Magic ETL
Video
Next generation Magic ETL
We're making our Magic ETL tool even easier to use, with a simple visual interface where the power of scripting and data science are made accessible to all users.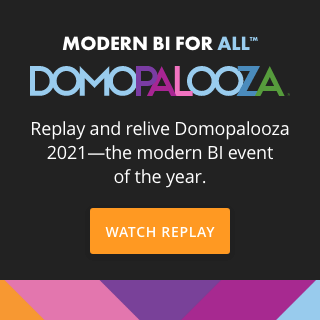 Check out some related resources:
Gartner Report | Predicts 2021: Analytics, BI and Data Science Solutions — Pervasive, Democratized and Composable
Supply Chain and Fulfillment Use Case | Life Sciences
On-Demand Product Demo
Try Domo for yourself. Completely free.
Domo transforms the way these companies manage business.