/ Data Never Sleeps 8.0
Infographic
Data Never Sleeps 8.0
2020
In an increasingly digital world intensified by the outbreak of COVID-19, 2020 has introduced a new era where technology and data have taken more significant roles in our daily lives. As we learn to adapt to this new era, data never sleeps.
Data is constantly being generated in ad clicks, reactions on social media, shares, rides, transactions, streaming content, and so much more. When examined, this data can help you better understand a world that is moving at increasing speeds.
In our eighth edition of Data Never Sleeps, you'll get a surprising glimpse at how much data was generated by the minute, shedding insights on in-home entertainment, finding new ways to connect and the future of work.
Take a look.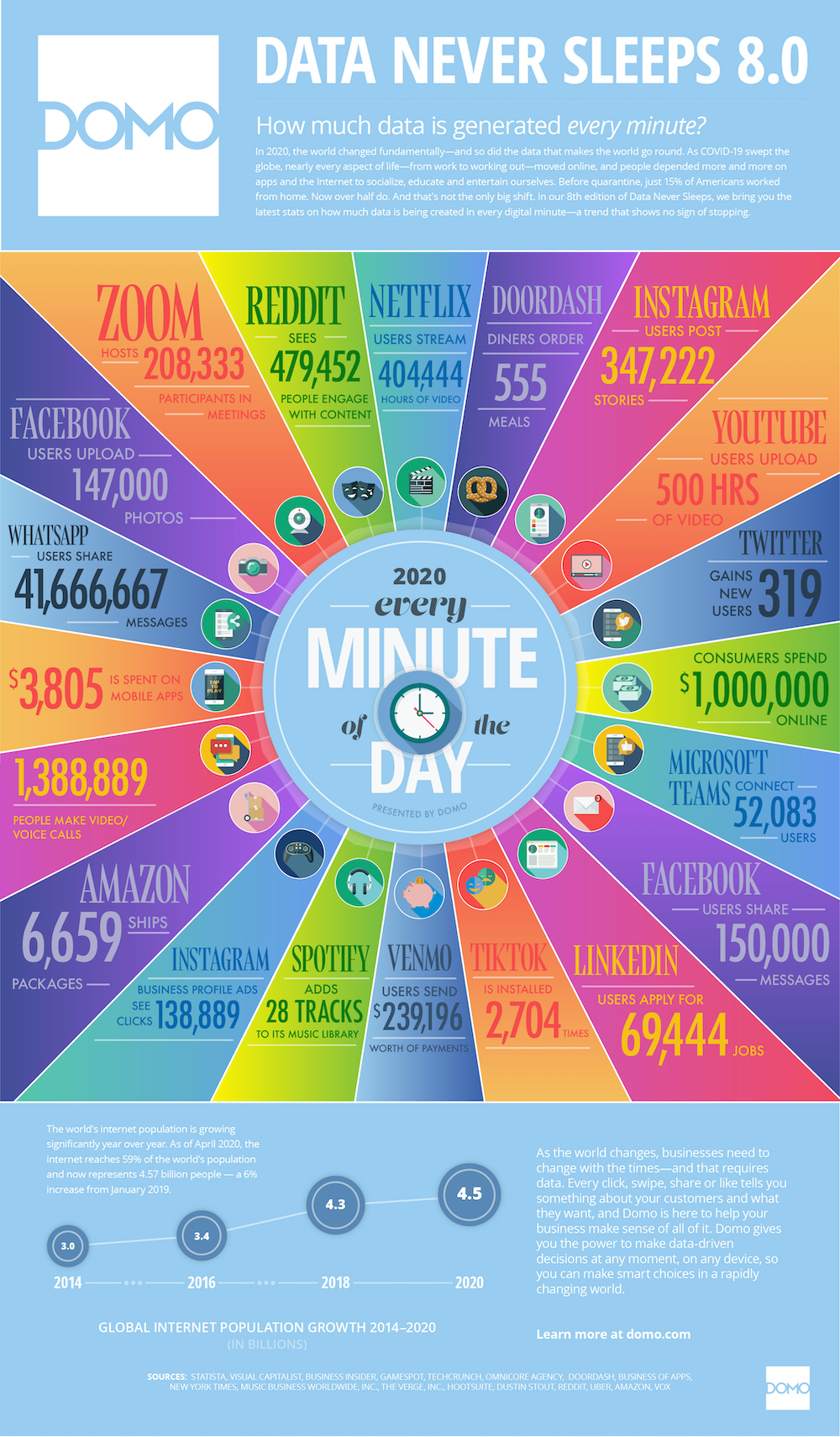 Check out some related resources:
Data Never Sleeps 10.0
TTCU's Journey to Rapid Business Clarity
Eckerson Webinar: The Rise of Unified Data and Analytics Platforms -- A Case for Convergence
Try Domo for yourself. Completely free.
Domo transforms the way these companies manage business.