/ Intro to Domo Workflows: Intelligently Automate Business Processes 
Webinar
Intro to Domo Workflows: Intelligently Automate Business Processes 
Business processes can be challenging, involving multiple software systems and stakeholders—and extensive manual effort. But there's a better way—companies can be more efficient and stay ahead of the competition with automation. 
Check out our on-demand webinar about Workflows, Domo's brand new automation engine that enables the intelligent automation and orchestration of any business process. We'll talk about Workflows features, relevant use cases, and real-world customer examples. We'll also show you how Domo transformed one of our crucial processes into a workflow that boosted our own efficiencies. 
In this webinar, you'll learn: 
What Workflows can do for you 
How automation helps customers go beyond insights to action  
Compelling use cases and customer examples from Workflows early beta 
FEATURED SPEAKERS
Dan Hendriksen
Director, Business Strategy & Growth 
Domo
Dan has more than 20 years of professional experience using data to help both himself and his teams throughout sales and marketing organizations make smart and informed decisions. As Director, Business Strategy and Growth, he is responsible for the strategy and commercial success of Domo's new business initiatives. His current focus includes thought leadership and GTM motions related to App Design Studio and Workflows. Prior to Domo, Dan worked leading sales organizations in the broadcast and digital media space, as well as the automotive industry. When not working, Dan enjoys spending time with his wife and 4 sons, traveling the world and riding any type of bicycle he can find all over the country.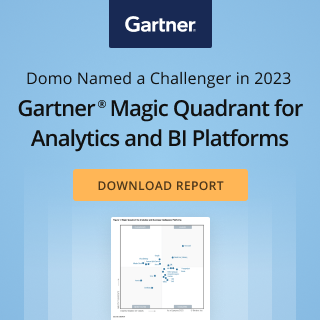 Check out some related resources:
Domo Ranked #1 Vendor in Dresner Advisory Services' 2022 Analytical Platforms Market Study
Variables use case and feature walkthrough
Developing a Data Governance Model that Meets Your Modern Business Needs
Try Domo for yourself. Completely free.
Domo transforms the way these companies manage business.