/ Create and share dashboards and data anywhere
Video
Create and share dashboards and data anywhere
Share data outside your organization, including curated dashboards using Story Embed, apps using the Domo Data Experience, and even datasets with live query subscription—no coding required.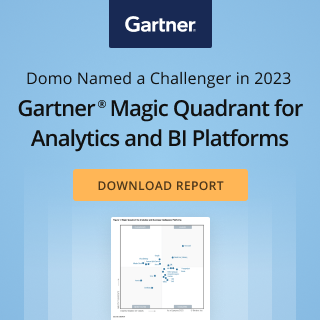 Check out some related resources:
The Future of AI-Powered Data Experiences
AI in Business: The Importance of Responsible Innovation
From Insight to Action: Empowering End Users with Self-Service BI
Try Domo for yourself. Completely free.
Domo transforms the way these companies manage business.