/ How to Create the Next-Generation Retail Experience
Guide
How to Create the Next-Generation Retail Experience
Over the last few years, retailers have faced monumental changes in shopping patterns and habits. And uncertainty still exists. How can everyone from mass merchants to store owners equip themselves to handle whatever disruptions come next? The answer lies in data and analytics.
In this whitepaper, we'll explore how and why retailers can use their data to improve customer focus, level up operations, and create a resilient supply chain. You will learn:
How to prepare your organization to build for the future
How retailers can benefit from using analytics in their business
What you need to understand about building the right data foundation
How to get the most out of technology and workflow upgrades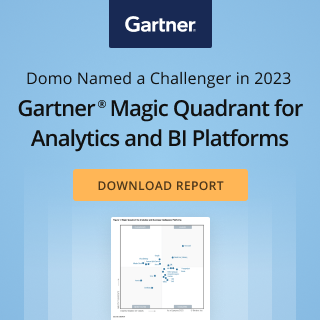 Check out some related resources:
Harnessing the Power of Data to become a better Credit Union
Domo Recognized as an Overall Leader in the 2023 Dresner Wisdom of Crowds® Business Intelligence Market Study
POV: Next-Generation Banking
Try Domo for yourself. Completely free.
Domo transforms the way these companies manage business.