/ Variables use case and feature walkthrough
Video
Variables use case and feature walkthrough
In this in-depth training video learn how Variables advance your dashboards from static reports to interactive solutions. Follow along as we demonstrate key uses and then explain how to build those solutions.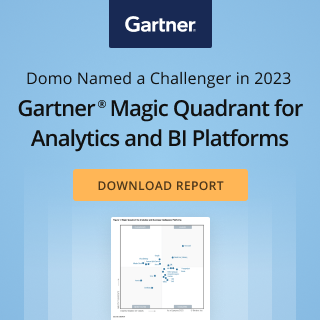 Check out some related resources:
Developing a Data Governance Model that Meets Your Modern Business Needs
Guidance for delivering and measuring BI, analytics and data value
Fight the 'Sleepworking' epidemic with better data and tech access
Try Domo for yourself. Completely free.
Domo transforms the way these companies manage business.