/ Building BI & Analytics on a Modern BI Platform
Video
Building BI & Analytics on a Modern BI Platform
Learn how Domo supports data literacy with easy-to-use dashboards, automated insights that lead to proactive decisions, and built-in collaboration from any computer or mobile device.
With Domo's business intelligence capabilities, you can:
Create interactive data stories with no coding required
Allow people to filter and customize dashboards
Uncover new insights with data science
Be alerted when data changes and collaborate in real time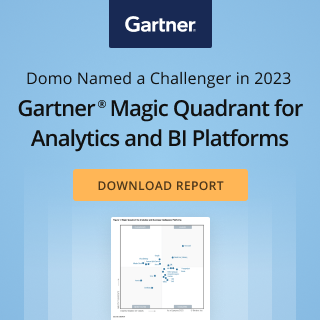 Check out some related resources:
Building Intelligent Apps on a Modern BI Platform
Building Data Integrations on a Modern BI Platform
Domo's AI Service Layer: Unlocking the Power of Generative AI
Try Domo for yourself. Completely free.
Domo transforms the way these companies manage business.