/ Full Event: Domo AI Innovation Summit 2023
Video
Full Event: Domo AI Innovation Summit 2023
Welcome to the Domo AI Innovation Summit 2023, where the present meets the future, AI and impact converge, and our data experience platform unlocks a new world of endless possibilities. In less than one hour, we'll explore Domo's latest innovations that will help you grow your business, make the most out of your data investments, and empower everyone with AI-infused data experiences at scale. The time has come to put AI to work—not as a novelty, but as an invaluable assistant augmenting capabilities for everyone in your enterprise.
During this virtual event, you'll gain insights, tools, and inspiration to take AI-assisted action and reimagine your business. We'll use this time to explore:
The future of AI-powered data experiences, foundations in applied AI, and what makes our Domo.AI capabilities distinctive
AI-powered solution demos and a roundtable discussion with AI leaders, innovators, and practitioners
How to embed AI responsibly into the very fabric of your entire business and use public models, large language models, and generative AI without sacrificing security
FEATURED SPEAKERS
Daren Thayne
Chief Technology Officer, EVP of Product
Domo
Daren draws from more than two decades of product and technology leadership as Chief Technology Officer and EVP of Product. In addition, he leads Domo Labs, the company's innovation hub focused on building breakthrough solutions, in collaboration with some of Domo's largest customers, which are then integrated into the larger Domo ecosystem. Prior to Domo, Daren was CTO and SVP at Ancestry.com, where he built the site's SaaS platform from the ground up. He has also held senior engineering leadership roles at Interbank FX, WordPerfect, Open Market, Corel and Novell.
Daren holds a B.S. in Engineering and an MBA from Brigham Young University. He also holds the title of Domo's chief apologist for the New York Yankees. When not visiting a ballpark, Daren and his family love escaping to the Utah mountains.
Chris Willis
Chief Design Officer
Domo
As Domo's chief design officer and futurist, Chris' hyper focus on combining data, technology and emerging trends in innovative ways helps to make Domo an indispensable platform for its customers. He has nearly three decades of design leadership experience in web, mobile and data visualization. And as one of Domo's earliest employees, he's involved in every aspect – from initial design, strategy and execution – of building and developing solutions that solve even the most complex problems faced by customers.
Prior to Domo, Chris co-founded HOUR Detroit magazine and Footnote.com (now Fold3.com), which was acquired by Ancestry.com for $27 million. Before moving into technology, he was an award-winning illustrator, journalist and author with multiple published works to his name.
Ben Schein
SVP of Product
Domo
Ben Schein has over two decades of experience leading user adoption and implementing large-scale BI and analytics initiatives that deliver quantifiable business value. As an eight-year Domo user and content creator, Ben brings empathy, intellectual humility, and transparency to his role as SVP of Product, in which he oversees Domo's Product Management and UX teams, as well as guides overall product roadmap for Domo. Ben also leads Domo's Strategic Architecture Group (SAG), which advises on architectural patterns for complex implementations. He is a passionate advocate of sparking the fire of data curiosity and innovation for Domo customers across the globe.
Prior to Domo, Ben worked at Target Corporation where he led merchandising analytics and enterprise BI capabilities within the Enterprise Data Analytics and BI (EDABI) Center of Excellence.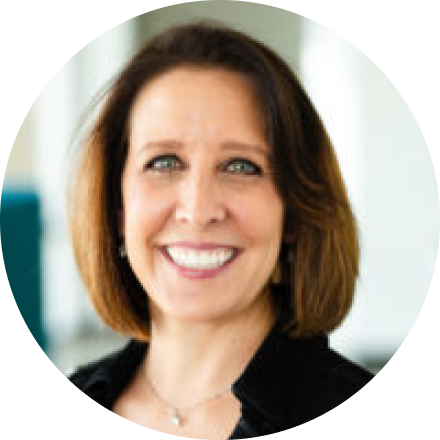 Kristie Rowley, PhD
Director of Data Science
Domo
Kristie J. Rowley, PhD, is the Principal Data Scientist at Domo, Inc. She founded and directs Domo's global Data Science Professional Services Team. With over 25 years of experience as a data science and organizational behavior consultant, she has effectively informed business strategy, decision-making, and policy for various organizations, including Fortune 500 companies, non-profit organizations, governments, and policy institutes. Dr. Rowley's professional services practice specializes in developing production data science and machine learning solutions that drive significant business value and ROI. She also has expertise in DS/ML/AI education, having designed and taught graduate-level statistics, data science, and machine learning courses at multiple universities. Dr. Rowley's work is showcased in over 25 peer-reviewed research articles, demonstrating her dedication to data science and its real-world applications.
Matthew Payne
VP of Engineering
Domo
As VP of Engineering, Matthew brings a strong commitment for customer success to Domo. For the past 20 years, he's been leading engineering teams at Utah technology companies including Novell, Venafi and Oakley Networks. Prior to Domo, Matthew ran Agent Engineering for Raytheon IIS. At Domo Matthew has been a key innovator; delivering solutions such as Publish, Sandbox, Governance Toolkit and Domo AI Services. A native of Alaska, Matthew graduated from the University of Alaska Anchorage before moving to the Silicon Slopes to join the vibrant tech community and year-round outdoor activities in Utah.
Beth Saenz
VP, Engineering Operations
Domo
Beth Saenz is a strategic engineering leader with decades of experience innovating technology, products and processes that have led to long-term transformation and notable growth for both mid-size and Fortune 20 businesses. Among her strengths is an exceptional ability to translate business needs into processes and software, leading to outcomes like added revenue streams, increased sales capacity, customer retention and profitability. Beth attributes her success curating high-impact teams to her prioritization of diversity and emphasis on designing work paths suited for each individual. As VP of Engineering Operations at Domo, Beth leads the Engineering PMO and Professional Development Services teams in addition to shared operational functions such as engineering betas, localization, and release management.
Nikos Acuña
Sr, Director, Product Marketing
Domo
Nikos Acuña brings over 20 years of experience in years of experience in strategy, product development, marketing, analytics, and operations management for both early stage and large-scale B2B+B2C platform enterprises, and over ten years of experience in deploying data products powered by advanced machine learning and predictive modeling. Nikos was the co-founder of Lyrical AI—an advanced NLP semantic engine. Prior to Lyrical, Nikos deployed machine learning products at Rocket Fuel as VP Innovation through the IPO in 2013, the acquisition of X+1 in 2014, Sizmek's acquisition of Rocket Fuel in 2017, and its sale to Amazon in 2019—with GTMs that drove over $100 million in revenues. Nikos became the managing director of the Rocket Fuel Institute, the company's AI innovation lab, where his passion as a researcher crystallized into a career ​in R&D. Nikos led data science, product, and sales enablement teams globally while extracting insights from 500 billion daily marketing observations. Award-winning author of Mindshare.
Joseph Clark
Software Architect
Domo
Joe Clark is software architect for the Domo Labs team, specializing in features like Jupyter Workspaces, Publish, Sandbox, and Code Engine. With 14 years of professional software development experience, he has previously worked on IoT and smart city initiatives. Currently, he leads development of Domo's AI Service Layer.
Cory Linton
CEO and Founder
Edify.ai
Edify.ai, a trailblazing platform in workforce safety, utilizes Domo to create life-saving solutions for construction, energy, mining, warehousing, and other high-risk industries. Edify allows safety professionals to log potential risks and actual injuries, and then Edify processes the data through Domo ETL and generates company-specific dashboards. These analytics provide clients with valuable insights and leading indicators of injury risks and occurrences, enabling them to minimize costs and save lives. Used in many of the largest construction programs globally, Edify helps companies from 100 to over 30,000 workers and has helped these organizations save thousands of dollars per year, per worker. Edify's unique application of Domo extends beyond boosting profits, as they actively work to protect workers in high-risk environments.
Mark Cecchini
Associate Dean of Executive Education
University of South Carolina
Mark Cecchini is Associate Dean of Executive Education, and School of Accounting professor and department chair at the Darla Moore School of Business. Mark holds a B.S. in finance and accounting from Florida State University, an MBA from Rollins College and a Ph.D. in Decision and Information Sciences from the University of Florida. Mark's teaching and research interests include financial and managerial accounting, information systems, business analytics, control systems, and the application of machine learning to business problems.
Mark teaches courses in business analytics, machine learning/AI, financial accounting, management control systems, and information systems strategy at the DMSB and in Executive Education. Mark's research has been published internationally in Management Science, the Journal of Accounting and Economics, Accounting, Organizations and Society, Review of Accounting Studies, the Journal of Accounting Literature, and the European Journal of Operational Research.
Ramasubbu Venkatesh
CEO and Co-Founder
Anvai AI
Ramasubbu "Venky" Venkatesh is the cofounder and CEO of Anvai AI, a semantic knowledge discovery platform that helps enterprises gain business intelligence from unstructured data available publicly and within the enterprise. In a career spanning more than two decades , he has been lucky to have a ringside view of emergence of AI from a research topic to a key driver of the global economy. Over the years, he has led AI innovations in multiple domains and built high performance teams that delivered @scale AI solutions in Fortune 50 and top internet companies.
Try Domo for yourself. Completely free.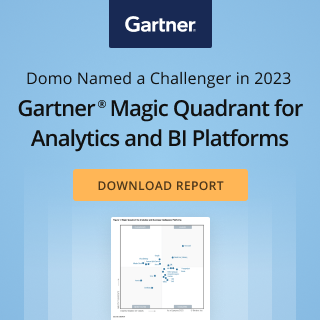 Domo transforms the way these companies manage business.