/ What is Domo?
Video
What is Domo?
Domo's business management platform turns data into insights and gives you the context you need for faster, better-informed decisions. Traditional reporting methods often result in backlog, but Domo automates those processes by connecting to your data in real time. In a single cloud-based platform, you can create dynamic visualizations, collaborate with stakeholders, and transform data with simple, user-friendly tools. Proactive alerts keep you in the loop, and the Domo mobile app delivers information you need, wherever you happen to be.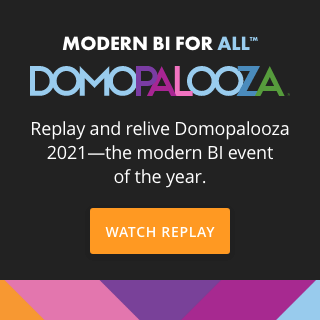 Check out some related resources:
Counterfeit Audit Use Case | Life Sciences
Domo Tops Dresner's List of Self-Service BI Vendors in 2021
Why Domo is Dresner's Top Cloud Business Intelligence Pick
Try Domo for yourself. Completely free.
Domo transforms the way these companies manage business.