/ Watch Domo's CFO Prep For Board Meetings
Video
Watch Domo's CFO Prep For Board Meetings
See the unique way Domo's CFO, Bruce Felt, interacts with our Board of Directors and preps for every board meeting using Domo. Bruce's team went from taking several weeks preparing hundreds of PowerPoint slides to completing board prep in a matter of hours because the data was already live, in the cloud, and updated automatically.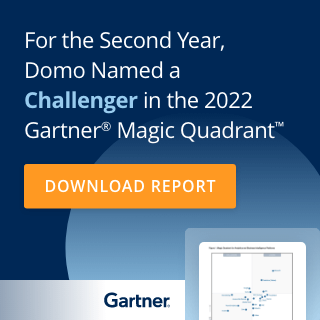 Check out some related resources:
Creating modern data experiences that help your customers succeed
Domo for Financial Services: Customer Profitability and Behavior Analytics
Closing the Data Decision Gap
Try Domo for yourself. Completely free.
Domo transforms the way these companies manage business.