/ Episode 3: Leadership and Analytics
Video
Episode 3: Leadership and Analytics
In this episode, we speak to a new breed of leaders who share what's driving the next wave of business, how to lead your people into the unknown, and how to measure your progress.
During times of change, strong leaders are needed more than ever. As business continues to adapt to remote and distributed work, the skills required to be an effective leader are also changing. In the third episode of the 'Curiosity: Do Data Differently' series, we explore the new traits of leadership and how to get the most of your teams in an increasingly digital work environment.
Listen to the audio version:
FEATURED SPEAKERS

Donald Farmer
Principal
TreeHive Strategy
Randy Wootton
Chief Strategy Officer
Seismic
Joy Driscoll
CIO & Digital Enablement Officer
Vivint Smart Home
Try Domo for yourself. Completely free.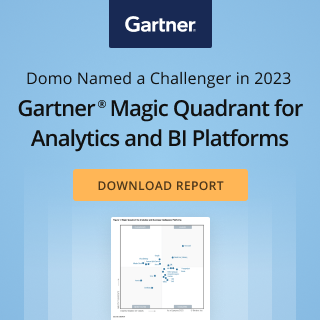 Domo transforms the way these companies manage business.