/ How Deloitte partners with Domo to transform businesses
Video
How Deloitte partners with Domo to transform businesses
Adopting technology as an enabler
As a leading consultancy firm, Deloitte guides businesses through significant change and major initiatives. Domo spoke with Tony Trewhalla, partner at Deloitte, to understand how they use Domo as an enabler for transformation.
Watch this video to learn how Deloitte uses technology like Domo to improve businesses through data.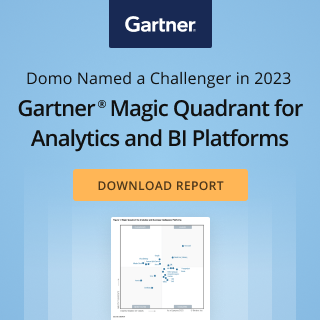 Check out some related resources:
AI-Powered Data Experiences: Product Keynote
Full Event: Domo AI Innovation Summit 2023
From Insight to Action: Empowering End Users with Self-Service BI
Try Domo for yourself. Completely free.
Domo transforms the way these companies manage business.