The IT dilemma.
IT knows data. That's why your organization relies on your IT department to manage various systems that house your company's business information. Too often, though, your IT team gets slammed with an endless queue of report requests. Sound familiar?
"With Domo, we have everything in one place with the right metrics to truly measure performance for each department. Our people can spend their time working on projects that are more important than building reports all day."
The solution.
With Domo, your IT team can build and manage all the business metrics you care about in a single platform. Beyond monitoring what matters to IT, Domo also gives business decision makers the ability to find the answers to their own questions—so they're not waiting on IT to build reports. Domo does the reporting legwork and disseminates the information so you don't have to.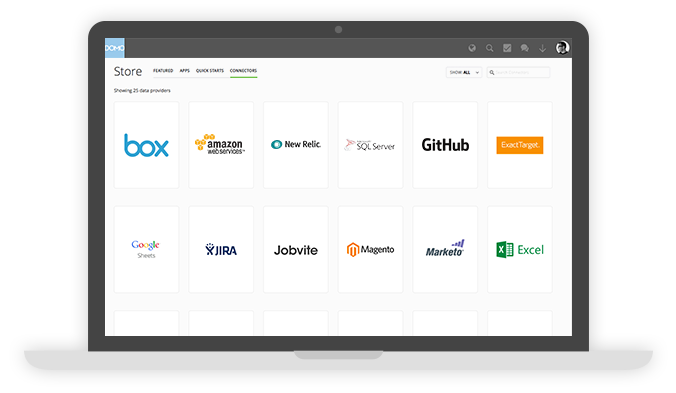 ---
A solution for every role.
See what Domo can do for you.
x
Domo requests your consent to send you email communications. Please customize your Domo experience:
By selecting "YES" and clicking "Submit", you agree that Domo, Inc. and its representatives may contact you at the email address provided. You may
unsubscribe
, or view our
Privacy Policy
, at any time.