/ Just Watch & Learn: Domo for Sales
Video
Just Watch & Learn: Domo for Sales
See how Domo's sales team uses the Domo platform to gain insights to the sales pipeline, hold sales reps accountable, and track sales results in real time.
In this video, you will learn:
How to evaluate your pipeline and make better forecasting decisions
How to gain more insights to individual deals and their likelihood to close
How to track forecast and pipeline changes from week to week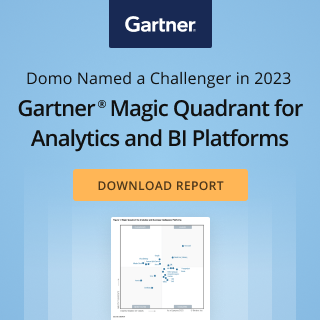 Check out some related resources:
Fight the 'Sleepworking' epidemic with better data and tech access
Keeping a Pulse on Performance: Using Domo to Monitor the Business of Healthcare and Improve Patient Outcomes
Elevate Your Organization's Data-Driven Culture with Strong Governance Practices
Try Domo for yourself. Completely free.
Domo transforms the way these companies manage business.