/ Watch Domo's CFO Prep For Earnings Calls
Video
Watch Domo's CFO Prep For Earnings Calls
See how Domo's CFO, Bruce Felt, preps for every earnings call at the end of each quarter. Bruce was able to take earnings prep from something that took days or even weeks after the quarter closed to something that is automated and customized in a matter of hours.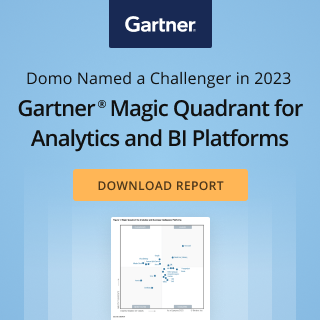 Check out some related resources:
Domo Recognized as an Overall Leader in the 2023 Dresner Wisdom of Crowds® Business Intelligence Market Study
Domo Ranked #1 Vendor in Dresner Advisory Services' 2023 Cloud Computing and Business Intelligence Market Study
Creating modern data experiences that help your customers succeed
Try Domo for yourself. Completely free.
Domo transforms the way these companies manage business.