Tuesday, September 5, 2017
Most Silicon Slopes residents have seen the quirky Domo billboards dotting the I-15 freeway. This business cloud software joins the club of companies offering mindful perks: Baby Bucks: A $1,000 baby bonus for each newborn child. Haute Mama: Domo believes pregnancy shouldn't stretch an employee's clothes or their budget. Pregnant Domo employees enjoy a $2,000 maternity wardrobe bonus they can use at stores such as Nordstrom, Pea in the Pod, or Asos. Progyny Family Planning: A concierge fertility benefit of up to $40,000 to assist with infertility costs. Progyny is a pathway to surrogacy, general...
Sunday, August 27, 2017
Dirty Secret No.2 DOMO !! (Business Cloud Analytics) I implemented the App (Mobile, Tablet and Desktop) in stealth to solve a couple of specific business problems as a test. The response was astounding however I'll write a specific article on that another day. DOMO may well be the most used word in our business after only 6 months as the word spreads through our teams. Here are my top observations on DOMO…
Tuesday, August 22, 2017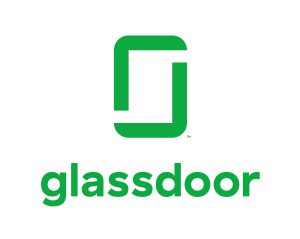 This Utah-based business intelligence SaaS provider is proving mid-sized companies can make care benefits work.  Domo's family-friendly benefits and policies include a new fertility benefit that gives employees a lifetime sum of $40,000 to spend on fertility services, including: 10 weeks of paid maternity leave 2 weeks of paid paternity leave Adoption and fertility benefits A $1,000 new baby bonus A maternity wardrobe benefit...
Friday, August 4, 2017
Businesses can make more efficient and better proactive decisions by involving more people outside the C-suite. Everybody makes decisions. Every hour, every day. We tend to forget that simple fact when we try to improve decision-making processes in business. Senior leaders and executives aren't the only ones whose choices affect operations and profitability: virtually all employees can influence these things by way of their workplace habits, the technologies they use (or abuse), and how they respond to unforeseen or challenging circumstances...
Wednesday, July 26, 2017
Ninety percent of the data in the world today has been created in the last two years alone. Our current output of data is roughly 2.5 quintillion bytes a day. As the world steadily becomes more connected with an ever-increasing number of electronic devices, that's only set to grow over the coming years. Domo has just released their fifth annual infographic looking into the world's data generation and online behavior, called "Data Never Sleeps 5.0." You can check out their infographic from 2016 here for comparison's sake...
Wednesday, July 26, 2017
Domo has released the latest version of its 'Data Never Sleeps' infographic, which provides a snapshot of what happens online every minute - some amazing perspective to consider. So what's changed since last year?
Tuesday, July 25, 2017
Every minute of every day in 2017, The Weather Channel provides a forecast 18 million times. Netflix customers watch 69,000 hours of video. YouTube users watch 4.1 million videos, and Giphy serves up almost 700,000 GIFs for the world to enjoy. It's not all flowers and chuckles, however...
Tuesday, July 25, 2017
Domo released its fifth annual "Data Never Sleeps 5.0" infographic. This informative visual provides insight into consumers' behavior on the internet. The infographic details the data generated online every minute on the top applications and platforms. The report indicates that 90% of all online data was created in the last 2 years, that is 2.5 quintillion bytes of data per day....
Tuesday, July 25, 2017
Computer software and data visualization company Domo has released its fifth annual infographic revealing how much data is generated on the internet every minute. The 'Data Never Sleeps' project shows how much data is being generated across different platforms, such as Netflix, Instagram and Uber. One of the findings revealed that people now send more than 15.2 million texts sent per minute today, compared to more than 3.5 million text messages sent every minute in 2016 - a 334 per cent increase in texting...
Tuesday, July 25, 2017
Humans are obsessed with data. There's just no two ways about it. We can't help but to count, sort, name, and categorize everything we find. And thanks to digital technology, we've taken our data fixation to lofty new heights. Our insatiable desire for data is growing, and there's even data to back it up. Consider that more data has been generated in the past two years than in the previous entirety of human history, and over the next six months, we'll collectively generate more data than in all of recorded time previously...
;