/ How Arthrex Improved Planning & Forecasting Using Domo's Data Science Suite
Webinar
How Arthrex Improved Planning & Forecasting Using Domo's Data Science Suite
Arthrex Inc., a global leader in orthopedic surgical device design, research, manufacturing, and medical education, needed a way to optimize project management and improve delivery timelines for medical devices. Working with Domo, Arthrex used data science models to help product teams predict and mitigate issues that could delay the launch of a medical device. Domo AutoML, powered by Amazon SageMaker Autopilot, made it possible for Arthrex to test hundreds of machine learning (ML) models quickly, and use insights from best-fit models to reduce avoidable delays in the product launch lifecycle.
During this webinar, Domo will provide an overview on Domo's data science solution, AutoML, which is powered by Amazon SageMaker Autopilot, and review several planning and forecasting use cases. Arthrex will share their experience with AutoML and explain how they leveraged the solution to:
Quickly uncover insights into project management issues.
Apply hundreds of different ML models to different data sets in a few hours vs. days or weeks.
Quickly visualize their product launch pipeline which allows them to improve planning and forecasting.
Predict the impact capacity issues have on deliveries.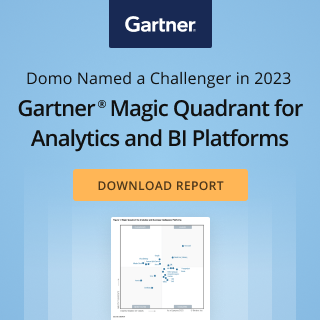 Check out some related resources:
Swire Coca-Cola CEO Jack Pelo on putting real-time data in people's hands
Josh James on how to modernize and mobilize your business
Pep Boys CEO Brian Kaner on data-driven decision making with Domo
Try Domo for yourself. Completely free.
Domo transforms the way these companies manage business.