/ Watch Domo's CFO Nail T&E Expense Violators
Video
Watch Domo's CFO Nail T&E Expense Violators
See how Domo's CFO, Bruce Felt, keeps T&E expenses down and enforces the company's T&E policies right from his iPad. The example shown in this video is real and Bruce finds the expense violator in seconds and sends him a note to crack down. It is quite entertaining.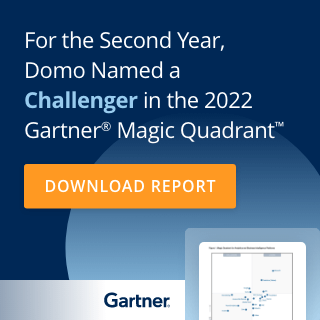 Check out some related resources:
How ESPN used Domo's intelligent apps to increase customer satisfaction
Domo Showcases ESG Solution for Gartner BI Analytics Showdown
Embracing the future of data with augmented BI
Try Domo for yourself. Completely free.
Domo transforms the way these companies manage business.