/ Developing a Data Governance Model that Meets Your Modern Business Needs
Webinar
Developing a Data Governance Model that Meets Your Modern Business Needs
If data governance feels overwhelming, complicated, or too rigid to scale with your needs, you're not alone. Is there a better way to do it? And how do you ensure your data governance protects your critical data assets while enabling people to access the right data right when they need it?
Join us to hear Karl Altern, Program Manager, Data Governance at Domo, and Jayesh Chaurasia, Analyst at Forrester, discuss the importance of establishing the right data governance model, provide steps on how to implement it, and help you understand how to make it work for your business.
Tune into this insightful conversation to learn:
The different types of data governance and how they could affect your company and its data needs.
Why the right method of data governance is vital to helping your team optimize your data and streamline access to data insights for everyone.
The steps you can take to establish a federated data governance model and prepare your company to scale toward future growth.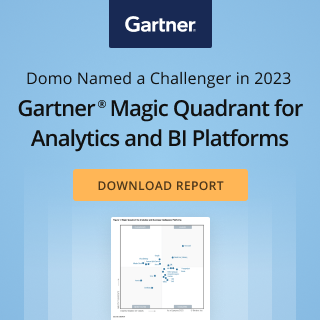 Check out some related resources:
Climate Impact Analysis for Flood Mitigation Planning & Action
Intro to Domo Workflows: Intelligently Automate Business Processes 
Domo Ranked #1 Vendor in Dresner Advisory Services' 2022 Analytical Platforms Market Study
Try Domo for yourself. Completely free.
Domo transforms the way these companies manage business.