/ Data Never Sleeps 3.0
Infographic
Data Never Sleeps 3.0
Data is being created all the time without us even noticing it. But just how much data do our tweets, likes and photo uploads really generate?  
For the third time, Domo has the answer—and the numbers are staggering. Have a look.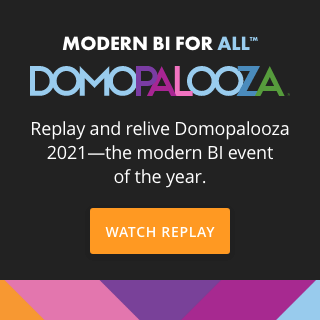 Check out some related resources:
4 Ways Retailers Can Beat the Competition
Report: 2014 Social CEO Report
2013 Social CEO Report: Are America's Top CEOs Getting More Social?
Try Domo for yourself. Completely free.
Domo transforms the way these companies manage business.