/ Episode 1: Analytics in a Crisis
Video
Episode 1: Analytics in a Crisis
In this episode, we hear from two experts on the frontlines of the crisis and learn how they're using data to respond and literally save lives.
Whether you face global challenges, local disasters, or even just everyday work concerns, managing data and analytics differently can help you respond. Find out what you can learn from this crisis to prepare for the next one; who and what do you need? In the first episode of our 'Curiosity: Do Data Differently' video series, two experts show us how data-driven insights can help you understand, predict, and govern the complex moving parts of a crisis response plan.
Watch the video conversation:
Listen to the audio version:
FEATURED SPEAKERS

Donald Farmer
Principal
TreeHive Strategy
Gisli Olafsson
Chief Technology Officer
One Acre Fund

Neil Gomes
System Senior VP for Digital & Human Experience
CommonSpirit Health
Try Domo for yourself. Completely free.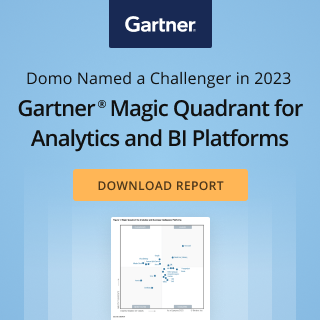 Domo transforms the way these companies manage business.