Connect to your operations data:










Run a lean, mean business.
To keep operations running smoothly, you need data from every corner of your organization—and you need it now. Domo lets you integrate and analyze data from disparate sources on demand, so you can rest easy knowing you're acting with full knowledge and understanding of all relevant data.

Access all your operational and customer data in one place

Communicate company health with intuitive visualizations

Improve efficiency with pre-built best-practice metrics and KPIs
---
Make data-driven decisions.
Your data is only as valuable as its availability. Domo delivers operations insights in real time, so you're never at risk of basing critical decisions on incomplete, inaccurate, or outdated information.
Improve reaction time.
When you're trying to run a smooth operation, you don't have time to chase down reports. Domo delivers automated reports and pre-built best practice metrics so you can focus on what matters most and make decisions when they count.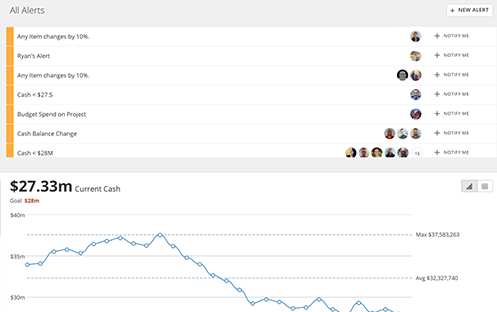 Manage by exception
By setting alerts on your business' most important metrics, you can spend less time chasing reports and more time focusing on operation efficiency. That's management by exception at its finest.
Manage your business from anywhere
Your business doesn't stop moving when you leave the office. With a seamless experience on any mobile device, Domo delivers the metrics you need, wherever you happen to be.
---
A solution for every role.
See what Domo can do for you.
x
Domo requests your consent to send you email communications. Please customize your Domo experience:
By selecting "YES" and clicking "Submit", you agree that Domo, Inc. and its representatives may contact you at the email address provided. You may
unsubscribe
, or view our
Privacy Policy
, at any time.