/ Episode 6: Transforming the Culture of Data
Video
Episode 6: Transforming the Culture of Data
In this episode, we explore how to build a data culture around taking action.
In a year filled with disruption, cultural changes are taking place all around us and developing a high-functioning data culture is necessary to meet our business' and our customer's changing needs. In the sixth episode of 'Curiosity: Do Data Differently,' we hear from leaders embracing disruption and discuss the importance of analytics to signal what's going on within the business—and to quickly organize around what's next.
Listen to the audio version:
FEATURED SPEAKERS

Donald Farmer
Principal
TreeHive Strategy
Jill Dyché
Strategy Consultant & Executive Director
Outta the Cage
Tom Thomas
VP of Data Strategy, Business Intelligence & Analytics
FordDirect
Try Domo for yourself. Completely free.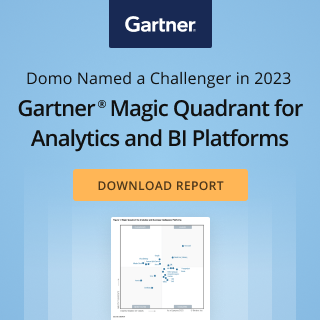 Domo transforms the way these companies manage business.