/ What is BI leverage?
Infographic
What is BI leverage?
According to a 2021 Cloud Computing and Business Intelligence report from Dresner, business intelligence (BI) is top of mind for many companies, but many don't feel that their BI efforts are successful. Why the disconnect? If BI is so important to so many companies, why are they not succeeding? What can your company do to get the most out of your business intelligence?
Check out this infographic to learn how data, tools, and people, when properly balanced, can give you BI leverage, leading to increased speed, more value from your data, and empowered teams.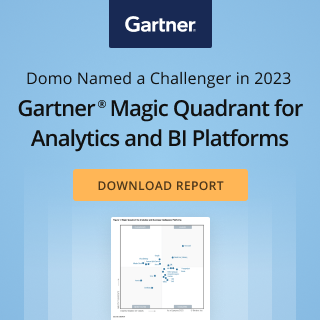 Check out some related resources:
From Insight to Action: Empowering End Users with Self-Service BI
Full Event: Domo AI Innovation Summit 2023
AI in Business: The Importance of Responsible Innovation
Try Domo for yourself. Completely free.
Domo transforms the way these companies manage business.