/ La-Z-Boy Customer Video
Video
La-Z-Boy Customer Video
See how La-Z-Boy reduced their ship time by 17 days and increased their sales by 10% with Domo.
La-Z-Boy has more than 29 million variations of furniture and other products for sale, which means a staggering amount of data to manage. Learn how they were able to raise the visibility of data and insights across the organization with Domo, making data available for all.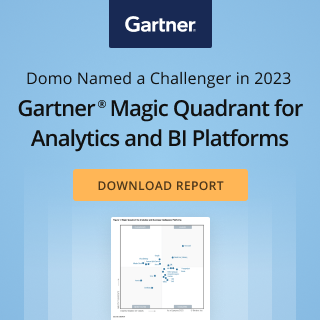 Check out some related resources:
Harnessing the Power of Data to become a better Credit Union
POV: Next-Generation Banking
There's an App for that—Tips for Crafting Apps, Dashboards, and other Engaging Data Experiences
Try Domo for yourself. Completely free.
Domo transforms the way these companies manage business.