/ Finally. A Better Life
Video
Finally. A Better Life
It's time to cut the data clutter. Domo delivers the data you need to manage your business in real time on a single, easy-to-use platform. Now you can connect your data sources to see emerging trends, uncover critical insights, and take action—wherever you happen to be. That's life: balanced
Domo is the first business management platform that lets you:
• Connect all your data in a single interface
• Empower everyone to make data-driven decisions
• Set alerts to inform you when metrics change in real time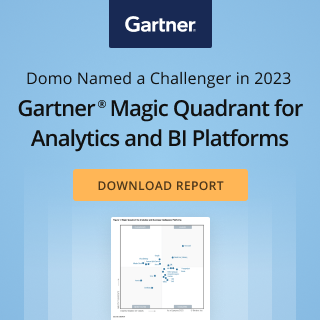 Check out some related resources:
Domo for Marketers: Tips and tools to seamlessly manage marketing data
POV: Next-Generation Banking
Creating modern data experiences that help your customers succeed
Try Domo for yourself. Completely free.
Domo transforms the way these companies manage business.