/ Domo for Business, in Action
Video
Domo for Business, in Action
See how Domo helps business leaders build a modern business, driven by data.
Modern business runs on data. But integrating, accessing, distributing, and analyzing data isn't simple—and too often, it takes more time and resources than available.
With Domo for Business, you can quickly cut through the complexity of your data and discover the insights you need to take action and deliver better outcomes for the business. Domo's Business Cloud and data integration capabilities help build a single source of data truth, while real-time visualizations and intelligent apps built on your Domo data help you empower decision-making at every level. See why real business runs on data, and data runs on Domo.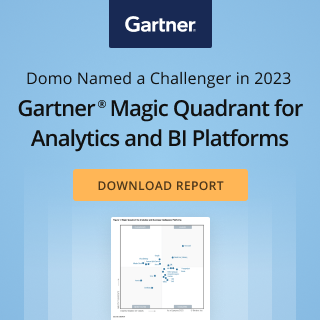 Check out some related resources:
2020 Lockdown Economics Report
The importance of data culture in the modern world
The expectations of modern data management — The New Dynamics of Data
Try Domo for yourself. Completely free.
Domo transforms the way these companies manage business.