/ Episode 4: Curiosity and Confidence
Video
Episode 4: Curiosity and Confidence
In this episode, we speak to data storytellers who share how they help people turn data-driven storytelling into a superpower to drive impact.
Data alone isn't valuable—it's what you do with it. But too often, organizations don't have the confidence or curiosity needed to explore data to deal effectively with change. How can you create the sparks of curiosity across your org? How do you balance curiosity and governance? What would incentives for curiosity look like? In the fourth episode of the 'Curiosity: Do Data Differently' series, we explore how you can use data to tell stories and lead change.
Listen to the audio version:
FEATURED SPEAKERS

Donald Farmer
Principal
TreeHive Strategy
Mico Yuk
CEO/Co-Founder
BI Brainz Group
Ben Schein
VP of Data Curiosity
Domo
Try Domo for yourself. Completely free.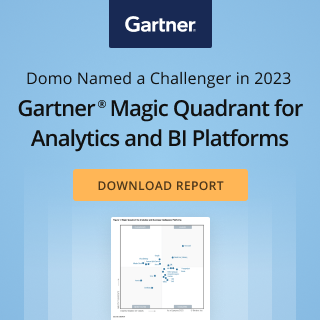 Domo transforms the way these companies manage business.