/ CoverHound Customer Video
Video
CoverHound Customer Video
"We wanted everyone to be the most informed person in the company."
At CoverHound, every employee is the most informed person in the business. And thanks to the Domo mobile app, all that data is just a smartphone away. Whether it's saving 10 hours of reporting and analysis per employee, or answering to investors, CoverHound covers more ground with Domo.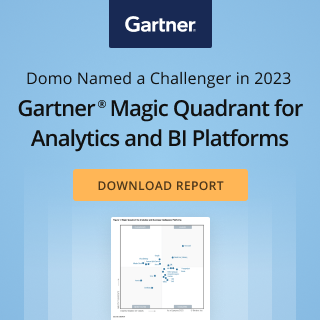 Check out some related resources:
Embracing the future of data with augmented BI
Domo Tops Dresner's List of Cloud BI Vendors in 2022
Domo Ranked #1 Vendor in Dresner Advisory Services' 2023 Cloud Computing and Business Intelligence Market Study
Try Domo for yourself. Completely free.
Domo transforms the way these companies manage business.