/ 3 Reasons Why BI & Analytics Is the Top CFO Initiative
Brief
3 Reasons Why BI & Analytics Is the Top CFO Initiative
According to Gartner, 78% of CFOs have labeled BI and analytics as their top tech initiative for their departments—beating out even financial management applications. So what's driving the CFO demand for BI and analytics? Frankly, a lot, but we've boiled it down to three main reasons.
Here is why CFO's are moving to BI:
The need for more accurate reports
The desire to save time and money
The need for the company's "big picture"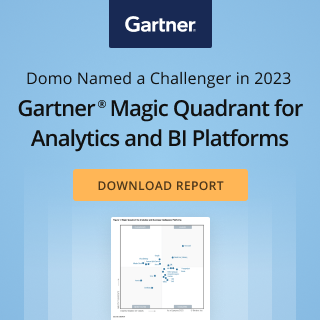 Check out some related resources:
AI-Powered Data Experiences: Product Keynote
Foundations in Applied AI
Domo's AI Service Layer: Unlocking the Power of Generative AI
Try Domo for yourself. Completely free.
Domo transforms the way these companies manage business.