/ How a line-of-business app enhances your competitive advantage
Article
How a line-of-business app enhances your competitive advantage
It is almost impossible for a company to conduct its primary business activities without using line-of-business apps internally. Access to fully customized technological solutions for the particular needs of a business niche is critical to success.
There's no escaping the fact that the modern workforce is increasingly mobile. Most employees are managing their careers using smartphones, tablets, and laptops, so much so that it has become standard practice to accommodate this need when designing business processes. In particular, there has been a massive rise in companies developing apps for internal and external use.
But what does this trend mean for your business? What are the key considerations to focus on as you build an app?
What is a line-of-business app?
Line-of-business apps, also known as single-use or custom apps, are developed for a specific organization or team and can help your company gain a competitive edge over other organizations in your industry.
These apps can be used to improve efficiency and bring in new opportunities for growth by giving users the ability to access information quickly while on the go. They can also help enhance the customer experience by providing users with a more personalized business approach.
A line-of-business app is a software program designed to help a specific department or business unit run more efficiently. It is often a mobile app, but it doesn't have to be if the company has no interest in having its employees access the application via their mobile devices. Line-of-business apps are customized for each individual organization and can integrate into other systems such as CRM (customer relationship management) to boost efficiency even further. They may also include features like data analytics and reporting capabilities so that users can find the information they need quickly without having to go through multiple steps to view it.
How is low-code or no-code influencing the development of these apps?
Low-code and no-code applications are a big part of what's driving the rapid growth in LOB apps. Low-code refers to a way of developing software with little code experience. This can be achieved through drag-and-drop interfaces, visual programming tools, and other mechanisms that enable users to configure pre-written application components. No-code refers to the use of these technologies for app development without any programming at all.
Organizations must adopt an agile approach to building out their applications to meet customer and user demands. They need tools that enable them to iterate quickly on the ideas generated by their teams internally, as well as feedback provided externally by customers, partners, and suppliers.
Are these mobile apps?
Mobile apps and LOB apps are two different types of applications. While they can both be accessed on a mobile device, they serve very different purposes.
Mobile apps are native applications downloaded to the device and run directly on the device's operating system (e.g., iOS or Android). The app must be coded specifically for that particular platform. It cannot be used on other platforms, which use different languages than what is required to code iOS or Android apps. Most mobile app developers will create separate versions of their apps for each platform, so there is no confusion when using multiple devices.
Developers can also create web-based applications that can be accessed through browsers on any device without being installed on the phone itself. These applications often have better user experiences because they don't need to worry about updating each time a new version is released—they simply update their web app instead.
Key considerations for developing line-of-business apps
The goal is to build (or contract someone else to build) a highly flexible app that will work smoothly with your specific business needs. Line of business apps are not designed for the greater marketplace but for your individual operations. They are meant to streamline your unique situation and leverage new opportunities internally among your team, processes, and segments.
1. Scalability
The first benefit is a scalable solution that can be used by many users, in many departments, on many devices and platforms. However, you must remember that a LOB app is meant for your particular business. Instead of growing with your customer base, they are designed to grow with the demand of your business operations.
It's also important to consider how the line-of-business app will work with your data sources. You'll want to ensure that it's compatible with the vendors you already use or plan on using in the future.
2. Performance
Performance is a critical factor for LOB apps. It is essential for all applications, but it's especially important for LOB apps because they are used for critical operations of the organization.
Your workforce will dictate how efficiently the app works because the app will be involved in their daily operations. By integrating new technology into their workflow and duties, you are improving business efficiency and productivity.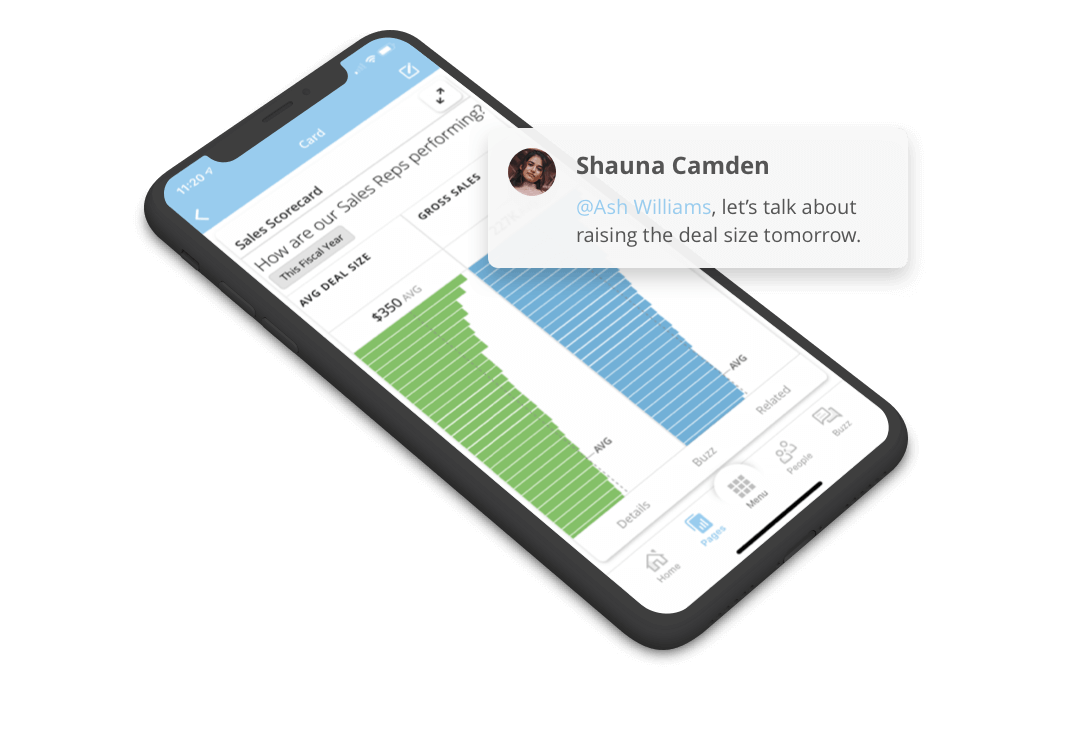 3. Security
Security is a priority for all businesses, but this necessity becomes even more critical when dealing with sensitive data and information. An app can be used by many employees and contractors at a company, so you need to make sure that security is addressed early in the development process.
Consider both physical and digital security when designing your LOB app, as well as how it will integrate with other systems within your organization (such as ERP). Personal identifiable information should be encrypted while in transit between servers or devices.
4. App training
App training is an essential part of any app deployment. Apps are great, but employees need to know how to use them in order for them to be effective. In addition, app training should be ongoing, not just at the start of a new deployment or after a significant update has been made by developers.
Employees go through different stages over time—some learn quickly while others take longer—and ongoing training ensures everyone has access to all the information they need when they need it most.
5. App distribution
The intended use of your line of business app will dictate where and how it is distributed. If this is meant to be an internally focused productivity application, then it should never be present on any app stores. Placing the deployment on your company intranet or on a secure server in the cloud where you can host internal database connections for leveraging business intelligence inside your LOB app is the best solution.
What is the future of line of business apps?
As long as there are line-of-business applications and, more importantly, organizations that rely on them to get things done, the future of LOB apps is bright.
LOB apps will continue to evolve because they're necessary to achieve a competitive advantages in a world where time and resources are limited and the demand of market trends with fickle consumer behavior leads the charge into future operational years.
Wrapping it up
LOB apps can be used to improve efficiency and create new growth opportunities. They may help your business make faster decisions, streamline the sales and marketing process, and automate customer service.
In addition, a LOB app enables employees to work together more effectively in a secure manner by accessing information from any device at any time. This increases productivity as well as team engagement because employees don't have to spend as much time searching for data and completing tasks manually.
There are endless opportunities to develop or purchase a line-of-business app. In this ever-changing, digital world, the organizations that will succeed are those that embrace change by adopting new technology and using it to their advantage.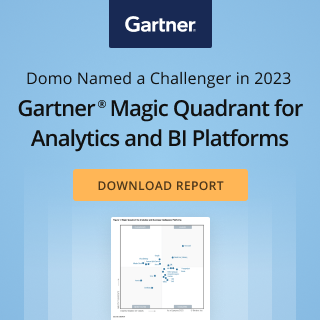 Check out some related resources:
Domo Recognized as an Overall Leader in the 2023 Dresner Wisdom of Crowds® Business Intelligence Market Study
Data Never Sleeps 10.0
Domo Ranked #1 Vendor in Dresner Advisory Services' 2023 Cloud Computing and Business Intelligence Market Study
Try Domo for yourself. Completely free.
Domo transforms the way these companies manage business.