/ Catch up on the newest features now available in Domo
Video
Catch up on the newest features now available in Domo
Get a peek at the newest features now available in Domo presented by Domo Product & Engineering leaders.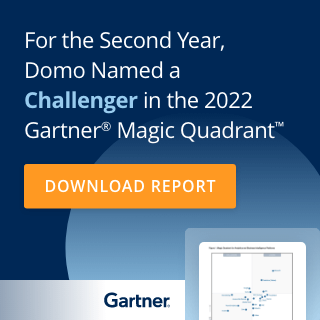 Check out some related resources:
Building BI & Analytics on a Modern BI Platform
Domo Overview Demo
Learn how data apps go beyond the dashboard to make data more useful
Try Domo for yourself. Completely free.
Domo transforms the way these companies manage business.