/ What to look for when searching for the right reporting tool for your business
Article
What to look for when searching for the right reporting tool for your business
Despite the fact that reporting tools have become an integral element of company decision-making, you may have never used one before. These apps can generate reports based on any query or topic.
Because organizational needs and tool characteristics can differ, you must select software wisely. You may learn about reporting tools and how to choose the right one for your team or business in this post.
What is a reporting tool?
Reporting tools, as the name implies, give reports to companies by analyzing and formatting data from multiple sources. By presenting all information in one location, these solutions assist teams and organizations in making data-driven decisions. As a consequence, you'll be able to find the information you need quickly.
Teams no longer need to manually collect data with such technologies. They may use that time to do something more constructive. Reporting tools can generate a wide range of reports, based on the kind of organization, such as sales reports, task performance reports, budgeting reports, team efficiency reports, and so on. The business reports can also be customized based on the precise queries that users have.
What should you look for in a good reporting tool?
Because there are so many reporting applications on the market, it might be tough to pick the perfect one. The following are the most important features to look for in a reporting tool:
1. Data visualization
A reporting tool's reports should be able to provide you with insights at a glance. Various data visualization types should be available in a reporting tool.
Clients and teams may have different expectations for how their data should be visualized. As a result, the more the range of visualizations available in a reporting tool, the better.
Pie charts, scatter plots, line graphs, data maps, slice charts, timeline charts, Venn diagrams, and other data visualization approaches are examples. When the reporting tool offers several visualizations, you can pick the one that best meets your requirements and comfort level.
2. Drag-and-drop reporting
If you're creating a report with a tool, you ought to be able to easily add components. Any advanced reporting tool now has to have a drag-and-drop feature. Anyone can create a dashboard using this feature, which allows them to integrate data, visualization models, and other features.
If your teammates can drag and drop things in the dashboard, they won't need any report creation training. It's simple to populate a report from the dashboard after it's filled with everything you need.
3. Interactive reporting dashboards
There is no substitute for a reporting tool's intuitive and dynamic dashboard. It's where data from reporting tools is shown. Your application should be interactive so that you can find the information you need by utilizing various filter choices.
At the very same time, this feature allows you to observe the data from various angles. It also helps you provide clear and concise business facts in the report, which is critical for making well-informed judgments.
4. Static reports
Reports that provide data from a given moment in time are referred to as static reports. This kind of report is useful for discussing staff performance over the course of a month or the development of a project.
While static reporting will be a characteristic of any effective reporting tool, it should not be the primary consideration. Your reporting solution must be able to provide reports in real-time.
5. Live reporting
A real-time report is one that you make with a reporting solution without identifying it as a static report. A real-time report provides you with some of the most updated information, which is critical for making informed decisions. Your reporting tool should also be capable of producing real-time reports.
You'll make better business decisions if you have accurate data. Every member of the team would be on the same page because they will have access to real-time data. This report not only aids in the evaluation of statistics and performance but also aids in the reduction of workflow delays.
Get a reporting tool that provides you with real-time reporting on any issue so you can improve team goals and plan for the future.
6. Integrations support
There is no fantastic tool on the planet that can meet all of an organization's needs. As a result, modern corporate organizations require a connected ecosystem of different apps to successfully execute all duties. You can keep several tools in sync by integrating them.
Your reporting application should also be able to integrate with a variety of other apps. Data collection and analysis will be automated and painless as a result of the integration.
Check out the list of compatible applications for integration before choosing a reporting application for your team. Only do it if the list includes all of the important apps you use. A decent reporting tool should also include email integration and the ability to send reports to others via email.
7. Flexibility for customizations
Nobody likes to see the same report structure at every meeting. You may always customize your reports to add a bit of creativity and ingenuity.
You should be able to completely customize the reporting tool you choose. Colors, layouts, tables, and other aspects should all be customizable to match your brand. Customizing a report for the client based on the brand image will add value to your relationship with them.
8. Ready-to-use templates
It's challenging to write a report from scratch, especially when you're short on time. A report template must come in handy in such cases. If your reporting tool includes built-in templates for a variety of uses, you may quickly select one and get started.
A report might take a lot of time and work to complete. Both of these can be saved by using the templates. All you have to do now is choose a template and connect it to the data source. The program will organize the data for you, and the report will be prepared in no time.
Reporting tools for making informed decisions
It's critical to pick the best reporting tool for the team if you want to make rapid and accurate decisions. Action-oriented solutions should make it as easy as possible for your team to upload, access, and share data.
With your team spending less time on creating reports, they can focus their efforts on consuming reports and making data-driven decisions.
Different kinds of reporting tools
Ad-hoc reporting solutions, data visualization software, data mining tools, dashboard reporting tools, and business intelligence software are examples of reporting tools that come in many forms or models and perform certain duties for you.
Ad-hoc reporting tools
A software program that generates one-time or particular reports on demand is known as an ad-hoc reporting tool. You may instantly build bespoke reports using an ad hoc reporting tool instead of waiting for somebody else to do it for you.
Dashboard reporting tools
A dashboard reporting tool is a piece of software that displays KPIs (key performance indicators) and other relevant data in an easy-to-understand format. Dashboard reporting systems typically come with pre-created templates that you may adjust to meet your specific requirements.
Data science
Data science tools built into your reporting tool can analyze data and look for patterns. In data sets, it can find trends, correlations, as well as other relevant information.
Business intelligence & data visualization
Data visualization is used to convert data into visual representations, like graphs or charts, so that consumers can better understand it. Meanwhile, BI (business intelligence) gathers data from several sources and consolidates it into a single location so that firms may evaluate it.
Many businesses now employ data visualization and BI technologies to help them make better decisions. Organizations can make better choices faster with the right toolset, based on thorough perspectives from all of your company's available data sources.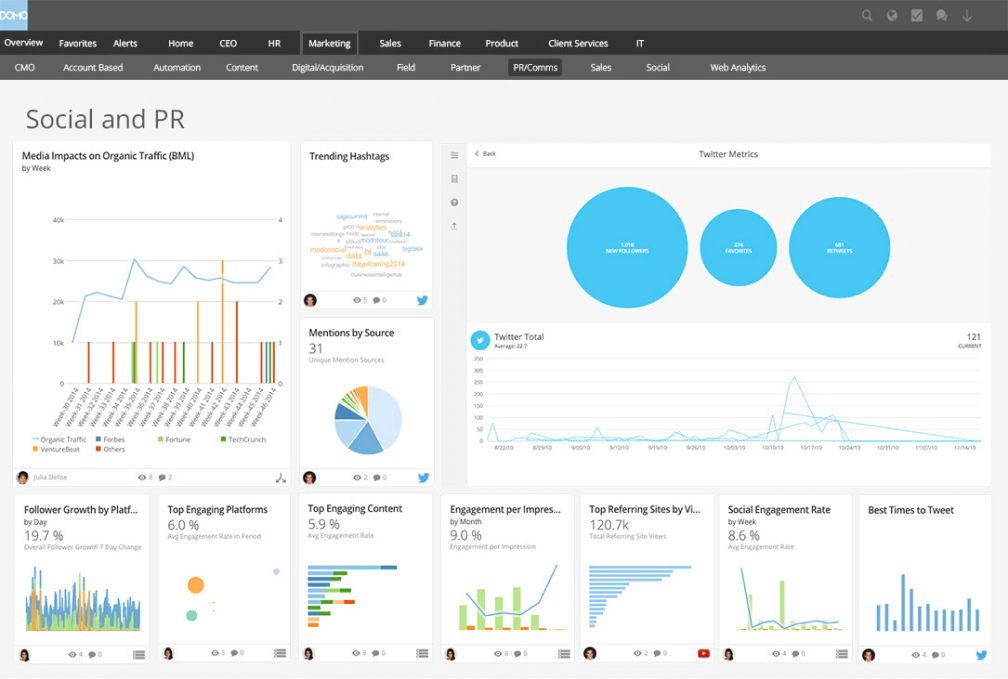 Benefits of reporting tools
Reporting tools are useful in a variety of ways; here are a few reasons why you should utilize them:
Reporting tools assist you in better understanding your data, allowing you to make more informed decisions.
Data collection, processing, and reporting are all automated via reporting tools. This can free up time for the team to research and develop new business ideas by reducing their administrative workload.
These tools help you gain a better understanding of your company's performance by presenting data in an easy-to-understand style that anybody can understand, from top executives to mid-level managers.
Based on complete insights from all of the company's available information sources, these solutions can help you make smarter decisions faster.
Conclusion
Business reporting tools are necessary because they assist firms in making better decisions based on facts. With the correct reporting tools, businesses can better comprehend their data, make educated decisions, and enhance their operations.
Reporting technologies let firms automate data gathering, processing, and reporting at the same time. This method can reduce the administrative burden on the team and free up time for them to research and develop new business concepts.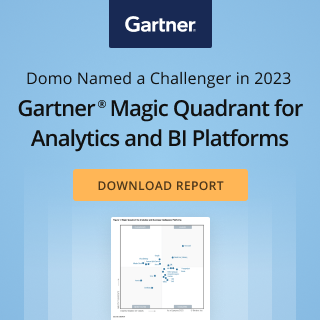 Check out some related resources:
Domo Recognized as an Overall Leader in the 2023 Dresner Wisdom of Crowds® Business Intelligence Market Study
Domo for Marketers: Tips and tools to seamlessly manage marketing data
Creating modern data experiences that help your customers succeed
Try Domo for yourself. Completely free.
Domo transforms the way these companies manage business.