/ Building A Data-Empowered Business Part 1: The Value of Data
Report
Building A Data-Empowered Business Part 1: The Value of Data
No matter the business challenge, the most powerful form of competitive advantage is information. Fortunately, the potential for BI to drive value has never been greater. 
Download the whitepaper from Domo and TechTarget to learn: 
How BI teams can overcome BI roadblocks 

How to become more data-centric 

How to leverage cloud-based BI to truly maximize the value of data
Try Domo for yourself. Completely free.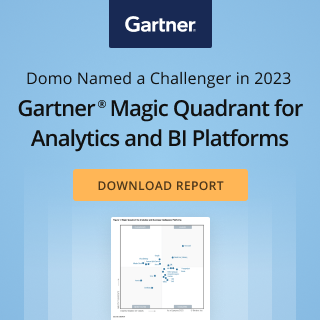 Domo transforms the way these companies manage business.