/ How Big Data Could Save the Government $500 Billion
Infographic
How Big Data Could Save the Government $500 Billion
With an unending list of worthwhile projects to fund and initiatives to engage in, the government faces constant pressure to operate more efficiently. In a recent survey of 150 federal IT executives, 69% pointed to big data as a way to increase efficiency, enable smarter decisions, deepen insights, and save up to $500 billion across the federal government.
Here's what you will discover:
How to increase business efficiency
The power of big data
What $500 billion can buy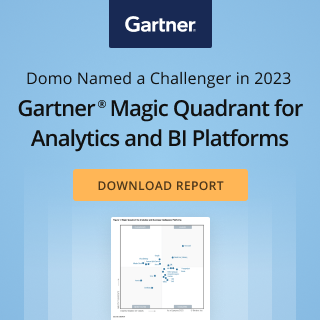 Check out some related resources:
How to ignite insight-driven decision-making across your business
Keeping a Pulse on Performance: Using Domo to Monitor the Business of Healthcare and Improve Patient Outcomes
Domo Named a Leader in Nucleus Research's 2023 Analytics Technology Value Matrix
Try Domo for yourself. Completely free.
Domo transforms the way these companies manage business.