/ Conquering Retail's 6 Biggest Cross-Channel Challenges
Report
Conquering Retail's 6 Biggest Cross-Channel Challenges
This paper explores how point solution pollution impacts the top six operational challenges faced by cross-channel retailers, from Retail Systems Research's benchmark report, The Multi-Channel Retailer's Reality in a Post-Amazon World. The six challenges include coordinating with other channels for a seamless brand experience, cost-effective shipping and fulfillment, optimizing inventory deployment across all channels, and more.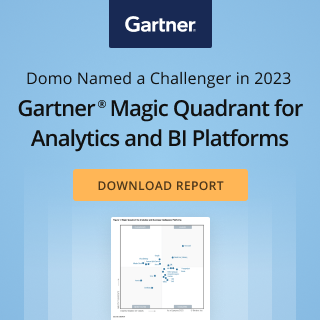 Check out some related resources:
Domo Recognized as an Overall Leader in the 2023 Dresner Wisdom of Crowds® Business Intelligence Market Study
Domo Named a Leader in Nucleus Research's 2023 Analytics Technology Value Matrix
Harnessing the Power of Data to become a better Credit Union
Try Domo for yourself. Completely free.
Domo transforms the way these companies manage business.