/ Conquering Retail's 6 Biggest Cross-Channel Challenges
Report
Conquering Retail's 6 Biggest Cross-Channel Challenges
This paper explores how point solution pollution impacts the top six operational challenges faced by cross-channel retailers, from Retail Systems Research's benchmark report, The Multi-Channel Retailer's Reality in a Post-Amazon World. The six challenges include coordinating with other channels for a seamless brand experience, cost-effective shipping and fulfillment, optimizing inventory deployment across all channels, and more.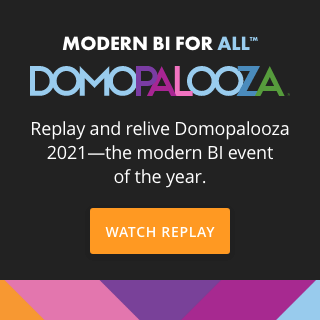 Check out some related resources:
Life Sciences Roundtable: Making the Move to Modern BI for All
Eckerson Group's 2021 Deep Dive on Domo
Modern BI for All
Try Domo for yourself. Completely free.
Domo transforms the way these companies manage business.