/ The benefit of integrating business apps into your workflows
Article
The benefit of integrating business apps into your workflows
When it comes to the future of business apps, enterprise companies are discovering that the speed of mobile and cloud applications, along with their ease of integration, will set them apart in an increasingly competitive market.
More and more people today are turning away from traditional desktop software and instead opting for modern apps that they can access on mobile devices or through a browser.
Businesses that want to remain relevant in the ever-changing business landscape must integrate their current workflows with an increasing number of business apps.
So how are business apps evolving? Let's take a closer look at business application use cases, and answer some FAQs about this growing trend.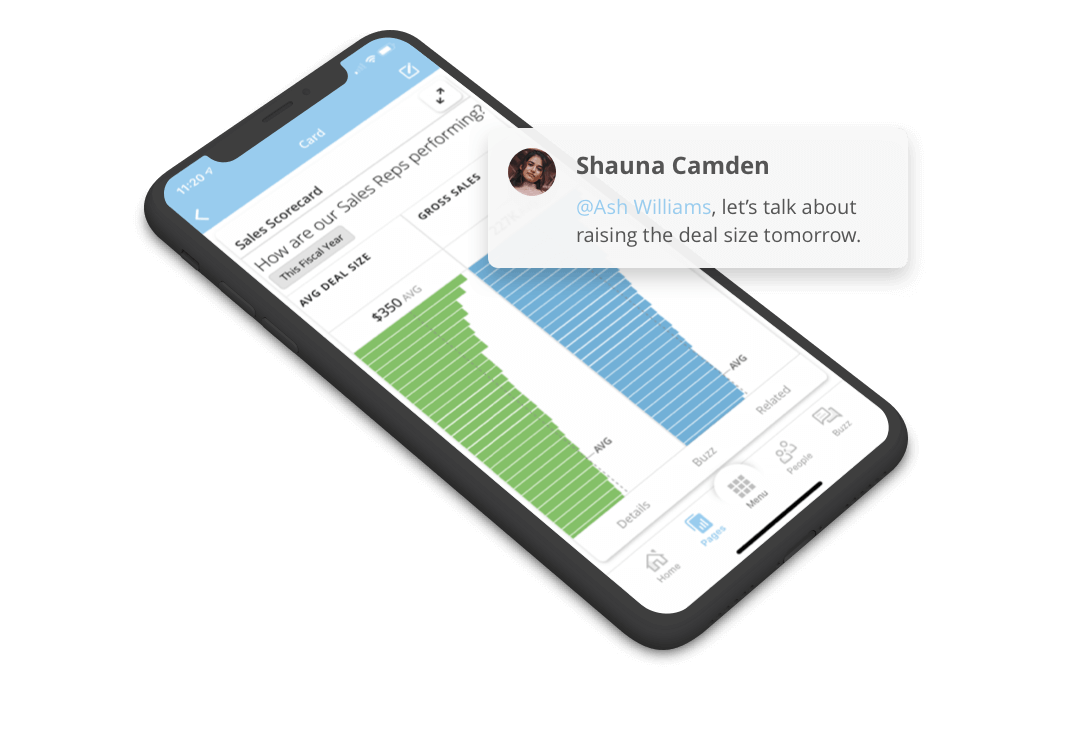 What are business apps?
Business apps are software applications that businesses can purchase or subscribe to and are tailored for every department or line of business within an organization. They sit on top of your current software and processes, and can act as an integrator between them.
For example, marketing departments typically use email campaigns and spreadsheets to track lead sources and consumer data. Sales teams often rely on software for soft phones and CRM. Finance uses ERP software to organize accounting information. All these different tools and software can make work extremely tedious and overly complicated. BI business apps are built to integrate with your current tools to provide a clear overview of the business.

Why are business apps integral to modern success?
Business apps allow companies to provide employees with the tools they need when they need them. Employees can work more efficiently if their business functions are consolidated into a single app that is readily accessible to them.
Business apps are also known for their ease of integration, which is why they are often used in conjunction with workflow applications. This is critical for companies that are looking to automate their routine operations.
With the right software in place, now more than ever it's possible to implement large-scale business process automation, which leads to even greater efficiency gains.

Examples of software that can integrate with business apps
Customer relationship management (CRM)
CRM systems are used to automate customer data tracking, campaign management, sales pipeline reporting, and other customer-centric functions.
A quality CRM system will also have an easy-to-use reporting tool, so data can be easily analyzed to look for trends and patterns.
Customer service teams are able better to manage incoming requests through cloud-based customer support systems. This means that incoming help tickets are more quickly routed to the correct department, decreasing average response time and increasing customer satisfaction.
Enterprise resource planning (ERP)
ERP software is designed for multiple departments within a company to use together. It enables companies to streamline business procedures by automating enterprise-wide business processes such as order fulfillment or IT asset management.
With an ERP system, a single person can oversee many different aspects of a business operation, including inventory management and accounting.
Workflow applications
Workflows are the lifeblood of any company, so it's important to find ways to automate them as much as possible by utilizing the power of software integrations.
In order for workflows to be streamlined, apps must communicate with one another seamlessly. Workflow applications allow business functions to work together and check up on each other to make sure nothing falls through the cracks.
Workflows can also be made more efficient by giving employees access to all of their necessary tools and resources in one place (i.e., an app).
Marketing automation
Marketing teams are using business apps to track their website visit data, automate marketing campaigns, and create personalized experiences for different customer segments.
Instead of spending hours in spreadsheets tracking social media campaigns or uploading new contacts into an email marketing system, marketing automation provides many of these tools in one place.
Search engine optimization (SEO)
Business apps can be used to accomplish tasks that would traditionally take months of data-gathering and research. Tools like Moz Analytics, for example, enable marketing teams to work more quickly and efficiently by giving real-time recommendations on website optimization based on an ongoing stream of incoming data.
SEO is another area where business apps are making a difference. SEO automation tools, for example, make it possible to track keywords and analyze each step of the optimization process from one place.


Project management
Business apps are also being used to streamline project management in an effort to cut down on administrative work and to help teams better collaborate.
Tools like Basecamp make it easier for marketing teams, design firms, and freelancers to collaborate effectively by having everything in one place.
A team-wide messaging system also allows employees within the same organization to communicate, share files, and stay on schedule.
Employee onboarding and staffing
Business apps are being used to streamline the onboarding process. Instead of requiring every new hire to fill out an online form or complete a stack of paperwork, several business apps have created platforms that automate this process completely. Services such as Workfront provide human resource management systems that can scale to hundreds of thousands of employees.
Finance planning and analysis
Finance teams are using business apps to automate many different business processes, including expense management, invoices, financial reports, and more.
For example, with expense management software, employees can upload their receipts and other business expenses into one place. These apps will then automatically track and categorize spending data to make it easier for finance teams to stay on top of upcoming bills and payments.
Customer success (CS)
Businesses in different industries use customer success tools like Gainsight and Zendesk to deepen relationships with their customers and provide personalized support.
CS tools help customer service teams proactively resolve issues that may arise before they escalate into larger problems. They also make it possible to track engagement data over time, including helpful information like the browsers and devices used by specific customers.

Making it easier to integrate business apps
Many different business apps are available that can be integrated into existing workflows in order to make processes more efficient. As digital workplaces continue to grow in popularity, companies need to find ways to integrate these tools into their workflow in order to help teams work together seamlessly.
For companies to maintain a competitive edge in today's marketplace, it's essential that they find ways to automate many of the business processes that traditionally require manual input. Companies can do just that and work smarter — not harder — with business apps.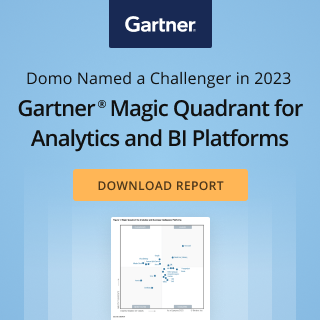 Check out some related resources:
Domo Recognized as an Overall Leader in the 2023 Dresner Wisdom of Crowds® Business Intelligence Market Study
Domo Showcases ESG Solution for Gartner BI Analytics Showdown
Domo Ranked #1 Vendor in Dresner Advisory Services' 2023 Cloud Computing and Business Intelligence Market Study
Try Domo for yourself. Completely free.
Domo transforms the way these companies manage business.