/ A Quick Introduction to Modern BI for All
Video
A Quick Introduction to Modern BI for All
Unlock data and enable your teams to achieve the clarity needed to make better decisions. Learn what Modern BI for All is about.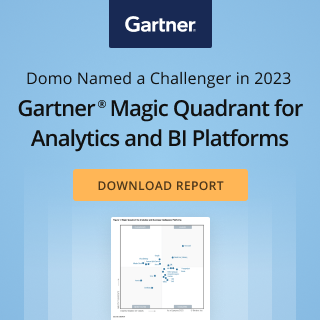 Check out some related resources:
There's an App for that—Tips for Crafting Apps, Dashboards, and other Engaging Data Experiences
Domo for Marketers: Tips and tools to seamlessly manage marketing data
Data Never Sleeps 10.0
Try Domo for yourself. Completely free.
Domo transforms the way these companies manage business.