/ Building A Data-Empowered Business Part 4: The Era of Cloud BI Is Here
Report
Building A Data-Empowered Business Part 4: The Era of Cloud BI Is Here
Over the past decade, cloud services and solutions have transformed industries and disrupted long-established business models. Cloud BI is the next step in that evolution. 
Download the whitepaper from Domo and TechTarget to learn: 
How to leverage cloud BI to empower an agile and responsive organization

Gain competitive benefits, cost savings, and improvements in productivity

Innovate and make data-driven decisions more quickly
Try Domo for yourself. Completely free.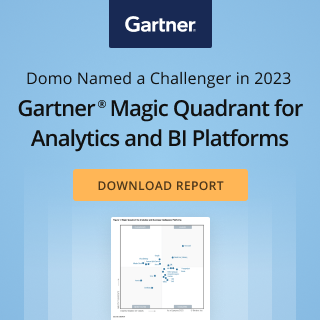 Domo transforms the way these companies manage business.