/ Forrester Research Report: Data Commercialization—A CIO's Guide to Taking Data to Market
Report
Forrester Research Report: Data Commercialization—A CIO's Guide to Taking Data to Market
Firms want to better leverage data and analytics in their decision making, yet insights teams have limited time and resources. This report, from Forrester Research, helps insights leaders address that challenge and provides guidance for prioritizing data and analytics initiatives.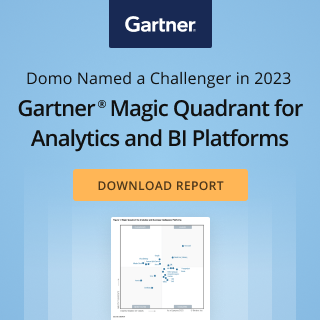 Check out some related resources:
Explore Data Commercialization Opportunities: A Guide to Taking Your Data to Market
Extending analytics beyond the organization to achieve 472% ROI
How to Put Your Data to Work Externally to Create New Value
Try Domo for yourself. Completely free.
Domo transforms the way these companies manage business.