"Domo helped us manage a 10x increase in traffic to our customer care team by balancing workload across all teams in all countries."
Gumarus Dharmawan William
Product Manager
Traveloka is Southeast Asia's lifestyle superapp. As a leading technology company, Traveloka's mission is to fulfill the travel and lifestyle aspirations of its users. Traveloka's suite of products and services — from its core travel offering, to local services, and financial services — is engineered to empower the region's fast growing and highly aspirational middle class to enjoy new experiences and explore the world around them. Traveloka's comprehensive ecosystem has become an integral part of users' lives, providing them with an end-to-end solution for their travel and lifestyle needs, from transportation to accommodation, attractions to eateries, and insurance products to financial services.
Industry
High Tech
Company Size
1,700 Employees
Challenge:
On the heels of the pandemic, travel company Traveloka experienced a 10X increase in customer support calls.
Solution:
Traveloka used Domo to monitor its customer service KPIs so it could reassign customer service teams where they were needed most.
Impact:
By using data to understand the needs of its customers, Traveloka was able to rise to the challenge of unprecedented business disruption.
Traveloka manages a 10x spike in customer support requests with Domo.
Traveloka was founded nearly a decade ago with a simple mission: to help enrich the lives of people throughout Southeast Asia by helping them discover the world around them. The company makes it simple to find and book everything you need for travel, including accommodations, transportation, and experiences. Since its founding, Traveloka has expanded into eight countries throughout APAC, serving millions of customers each day.
Traveloka implemented Domo to build additional data pipelines and data warehouses with minimal engineering support through CRM connectors and Magic ETL. This enabled business users to do self-serve analysis to increase their decision-making velocity and allowed the analysts to focus on building high value data products.
"Having this scale means we need strong BI tools, and Domo helps us here," said Gumarus Dharmawan William, Product Manager at Traveloka.

"We use Domo in every part of the Traveloka business, including marketing, finance, customer care, product functions, and more. We use Domo for everything from visualizing metrics to more complex use cases such as data integrations, data processing and near-real-time insights."
"Domo has been an integral part of Traveloka for more than three years. The flexibility of the tool allowed us to explore many new use cases and it accelerated adoption within various business units, it is truly a Swiss-knife", said Umesh Ramakrishnan, Analytics and BI Lead at Traveloka.
Overcoming historic business disruption.
In 2020, Traveloka's business was rocked by pandemic restrictions, border closures, and a dramatic drop in flights that brought travel to a halt throughout the region. "For a company that provides a wide range of travel and lifestyle services, this meant a very real disruption," William said.
But a disruption in new bookings didn't mean work slowed down. Quite the opposite; the team was busier than ever providing customer support as travelers tried to cancel trips, get refunds, or reschedule trips.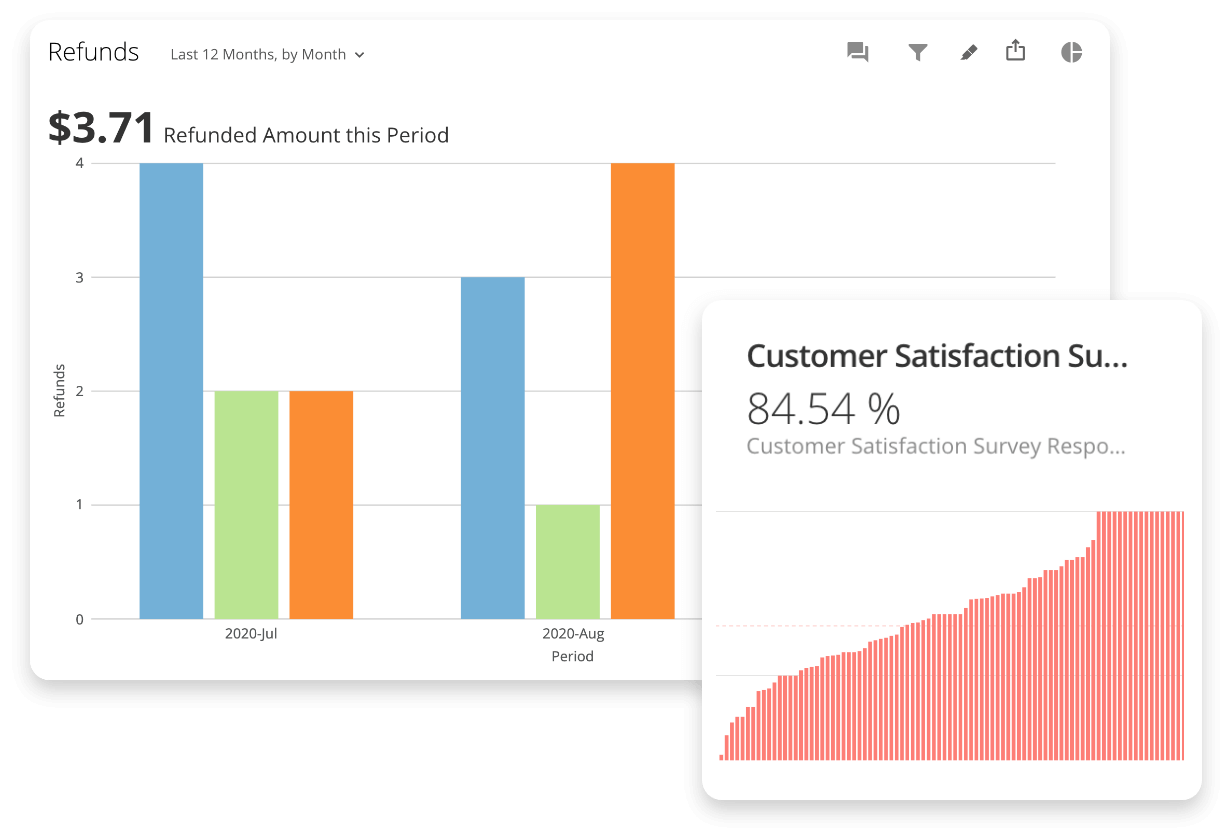 "Our refund requests jumped 10x within a short period of time, and it happened in all the countries where we operate," William said. "This forced us to adapt by creating new business processes while making quick, accurate decisions using the resources we had."
Solving the spike.
William says that Traveloka used Domo in three different ways to help manage its spike in customer support volume:
Metrics monitoring:
"Through Domo, we could track our customer service performance, productivity, utilization rate, and many other metrics."
Load Balancing:
"We knew that every country had different recovery rates. By having visibility into agent utilization data in Domo, we could improve decisions when doing load balancing among our thousands of customer service agents. We were able to assign underutilized teams to teams that were overloaded so that we had a balanced workload across all teams in all countries."
Contribution & cluster analysis:
"We collaborated with the data analytics team to understand what type of questions our customers were raising and where most of our problems resided, we did contribution and cluster analysis to every incoming inquiry to the customer service team. This data became our baseline to prioritize customer communication while helping us funnel our resources to develop features that can cater to the largest proportion of their issues."

"Domo helped us manage a 10x increase in traffic to our customer care team by balancing workload across all teams in all countries."
Check out more stories of digital transformation.
Ready to get started?
Try Domo now or watch a demo.