Connecting to data with Domo.
You have business questions. And in most cases, you need data to answer them. Domo is the only solution that makes connecting to data simple for everyone from non-techie business user to hardcore data analyst.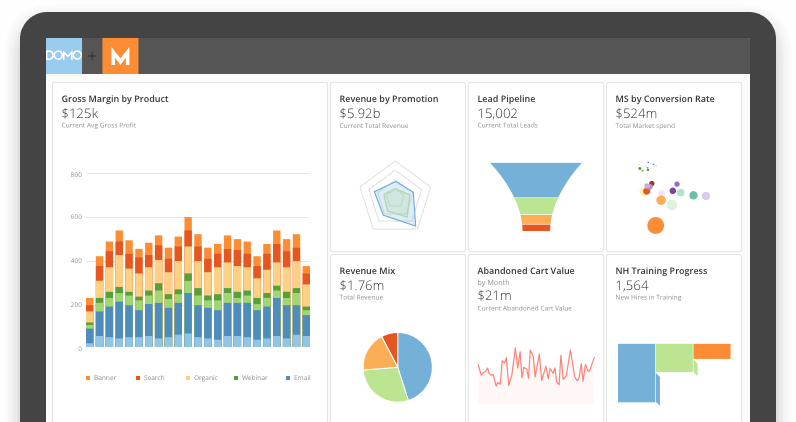 What we connect to:

Cloud-based apps

On-premises software
Data warehouses

Spreadsheets

And much more
Appstore: For instant access and insights.
Domo's Appstore contains an ever-growing number of self-service QuickStart Apps built by Domo's community. These QuickStarts enable you to instantly connect to some of today's most popular applications, and see meaningful insights immediately.
learn more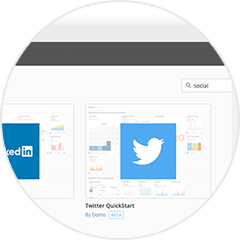 Pick a platform
Select from over 50 platforms and web applications.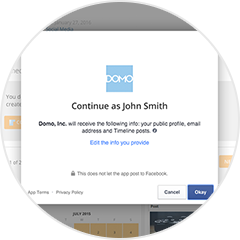 Add your credentials.
Enter your login information to connect your data to Domo.
Get instant insights.
Voila! Domo delivers visualizations that help you see your data in a way that makes sense to you.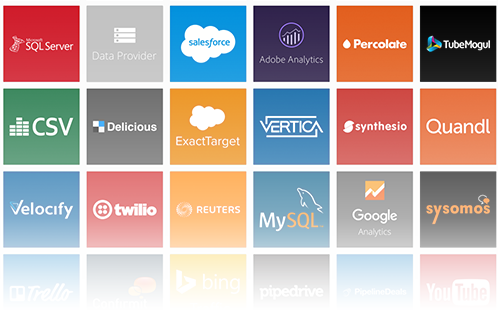 Connector library: For virtually any application.
In addition to QuickStart apps, Domo has developed 300+ proprietary connectors that make it easy to bring in data from a host of popular applications. Since our connectors do the heavy lifting, you to can spend more time creating value with data, and less time wrangling it together. And with Domo's developer kit, you're free to build connectors of your own. 
learn more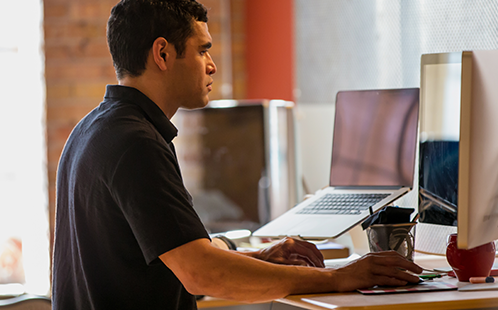 Workbench: For on premises systems.
Businesses have spent billions of dollars on legacy on-premise data centers. But the data they hold isn't easily accessible to the decision makers who need it most. To overcome that challenge, Domo developed Workbench, a secure, client-side solution for uploading your on-premise data to Domo.
Worried about data that requires special handling (e.g. PII, PHI, HIPPA)? Workbench allows you to either permanently de-identify data, or encrypt then decrypt once it's in Domo.
download overview
Don't take our word for it.
See what Domo can do for you.
x
Domo requests your consent to send you email communications. Please customize your Domo experience:
By selecting "YES" and clicking "Submit", you agree that Domo, Inc. and its representatives may contact you at the email address provided. You may
unsubscribe
, or view our
Privacy Policy
, at any time.