/ Harmons VP of Sales Todd Jensen on Controlling a Crisis with Data
Video
Harmons VP of Sales Todd Jensen on Controlling a Crisis with Data
Hear how Domo helped the upscale supermarket chain turn on a dime when the coronavirus first hit Utah, causing shopping behaviors to change significantly overnight.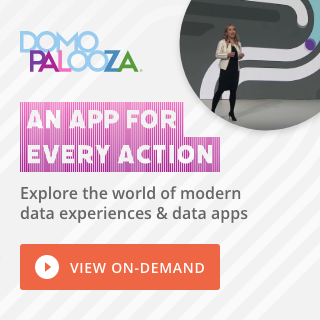 Check out some related resources:
Domo Product Guide
Domo's Data Apps Can Deliver an ROI of 455%
For the Second Year, Domo Named a Challenger in the 2022 Gartner® Magic Quadrant™
Try Domo for yourself. Completely free.
Domo transforms the way these companies manage business.