/ Domo Apps – All Reps Scorecard
Video
Domo Apps – All Reps Scorecard
Like pro athletes, all sales reps have key strengths and weaknesses. But do you know immediately how all your reps stack up? Now you can. And with that knowledge you can lead the entire team to greatness.
View how your sales reps stack up against each other
Know rep performance across six critical benchmarks
See how employment duration correlates to performance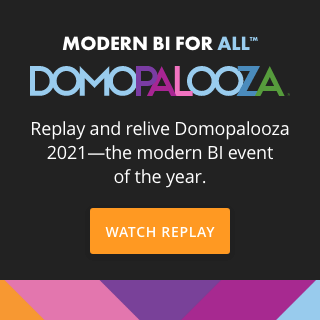 Check out some related resources:
Modern BI for All
Gartner Report | Predicts 2021: Analytics, BI and Data Science Solutions — Pervasive, Democratized and Composable
Counterfeit Audit Use Case | Life Sciences
Try Domo for yourself. Completely free.
Domo transforms the way these companies manage business.