/ Data Never Sleeps
Infographic
Data Never Sleeps
In every minute of every day, loads of data are being generated. Just how much, you ask?
A lot happens in a minute:
YouTube users upload 48 hours of new video

Instagram users share 3,600 new photos
Brands and organizations on Facebook receive 34,722 "likes"
Over 100,000 tweets are sent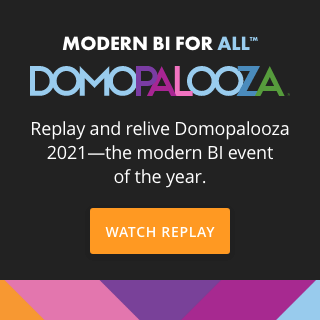 Check out some related resources:
2013 Social CEO Report: Are America's Top CEOs Getting More Social?
3 Definitive Steps to Prove the ROI of Social
Data Never Sleeps 3.0
Try Domo for yourself. Completely free.
Domo transforms the way these companies manage business.