/ 3 Definitive Steps to Prove the ROI of Social
Guide
3 Definitive Steps to Prove the ROI of Social
Marketers know that calculating return on investment can be difficult. But measuring social ROI? That's a whole other beast. It's an elusive goal, but calculating the ROI of social is possible.
Download the guide to learn three steps you can take to connect the dots between investment, engagement, and revenue.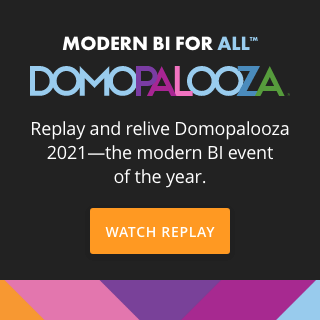 Check out some related resources:
Report: 2014 Social CEO Report
Social Media: What You Should Measure and Why It Matters
How COVID-19 Impacts Businesses, Budgets, and Projects
Try Domo for yourself. Completely free.
Domo transforms the way these companies manage business.