Collaboration meets context.
Buzz is the collaboration platform for people that get things done. It's free, and it's available now. Sign up now to get first access.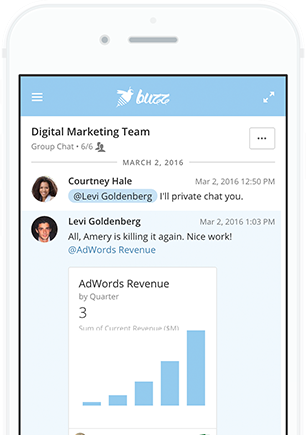 See Buzz in action.
Buzz makes it easier to communicate with your entire team around the insights that drive better decisions.
WATCH THE VIDEO
Collaborate smarter.
Sharing cat videos is fun. But collaborating around real-time business information is what moves the needle. No other app does it better than Buzz.

Channels
Organize public topics of conversation into channels, so nothing gets lost and everyone is on the same page.

Private Channels
Not everything is relevant to the whole team. Share information specific to smaller groups in private channels.

Direct Messages
Prefer to have a one-to-one conversation? Buzz makes it easy to chat and collaborate with any user, anytime.

File Sharing
Skip using email to share and search for attachments. Buzz's drag-and-drop file sharing makes it easy to get more done in less time.

Bots
Bots bring data from 3rd-party applications into the discussion and keep teams up-to-date while they work.

Business Data
Get helpful charts and graphs from applications your teams already use and add them to the conversation.
Add data to the conversation.
Buzz makes collaboration simple. But it's much more than just another messaging app. With Buzz, you can connect to meaningful sources of business data that provide actionable insights to everyone on your team.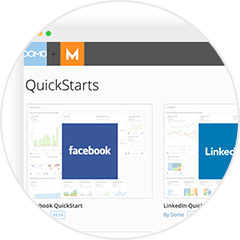 Pick a platform
Select from over 50 platforms and web applications.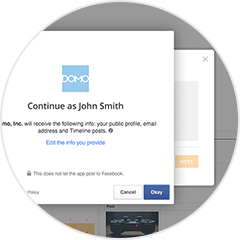 Add your credentials.
Enter your login information to connect your data to Domo.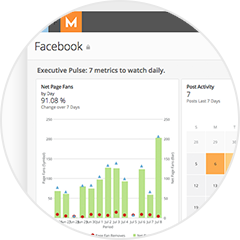 Get instant insights.
Voila! Domo delivers visualizations that help you see your data in a way that makes sense to you.
Get it all with Buzz. For free.
Buzz gives you everything that you expect in a collaboration tool, plus the ability to collaborate around all your business data. Check out how Buzz stacks up:
Other Collaboration Platforms





Project & task management


Sign up to get first access.
x
Domo requests your consent to send you email communications. Please customize your Domo experience:
By selecting "YES" and clicking "Submit", you agree that Domo, Inc. and its representatives may contact you at the email address provided. You may
unsubscribe
, or view our
Privacy Policy
, at any time.